The Per Scholas End of Year Individual Giving Campaign Begins November 8th
This is the time of year when Per Scholas supporters have the opportunity to make an impact on students and their communities by supporting Per Scholas and our mission of building onramps to technology careers through technical training and professional development. Last year, we heard success stories from Per Scholas graduates about how a job changes everything. This year, we have seen evidence that not only a job, but a good job, can be life changing.
A job helps our students stay on their feet. A good job with benefits that allows our graduates to utilize the skills they have acquired, not only supports their families, but also gives them a sense of belonging in the workplace. Our graduates deserve the professional roles they find themselves in after completing training.
And your support guarantees that we will be able to continue helping Per Scholas graduates find these opportunities.
Per Scholas NCR alumni Jamel Lattimore is the perfect example of how a little support can mean the world to one individual. "Before Per Scholas, I honestly didn't have any hope," Jamel says. "Per Scholas made me more confident, gave me people who support me. It helped me push past the roadblocks I was experiencing." A good job changes everything, including Jamel's confidence in himself. He now works fulltime for TEKSystems and feels incredibly supported by his employer.
There are hundreds more success stories like Jamel's that have come from Per Scholas' decades of commitment to our students. This fall we'll share with you the story of veteran Renique King, as well as father Courtney Bryant, former customer service representative Blair Hilliard and many more from across the country. These are graduates who may have been employed when they came to Per Scholas, but their talents were wasted and their potential overlooked. Per Scholas helped each of them take their first real steps toward a fulfilling career and a better life.
With the help of generous donors like you continuing to support Per Scholas, we will be able to transform students lives with training, career coaching, financial guidance , and alumni services across six sites nationwide. The Per Scholas End of Year Campaign begins on Wednesday, November 8 and concludes on January 10. To find out more about our graduates and to give today, visit perscholas.org/donate.
Sign up for our Monthly Impact Report
More News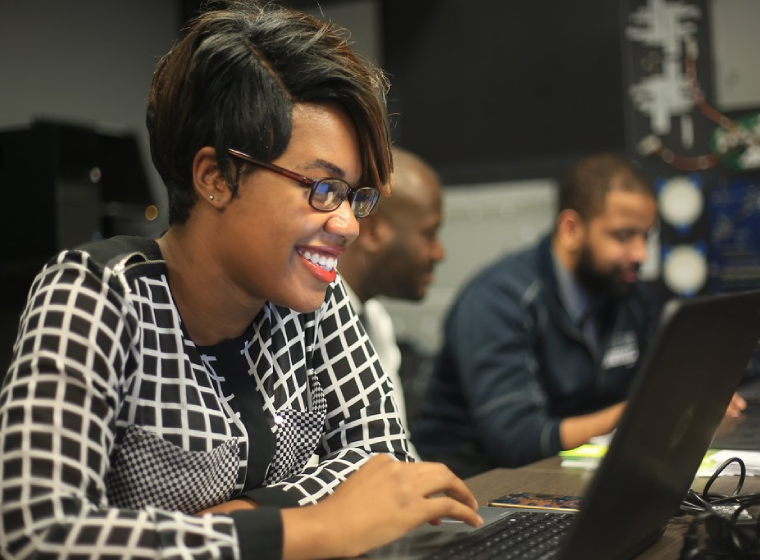 Donate Now
Your support makes a powerful difference in our ability to build a technology talent training solution that creates greater access and equity.