Meet Vanessa Brown– 20 year Per Scholas Alumni Pushing Her IT Career to New Heights
"Within 4 years of me starting this IT field, I went from fixing computers to managing networks. That was without an advance degree"
20 years ago, Vanessa Brown visited her local library and learned of a free computer training program called Per Scholas. After eight years in the military working as an air conditioning and refrigeration technician, Vanessa felt she had no transferable skills that could get her employment. Taking a leap of faith, she applied for the training and was accepted.
Learning to become an IT professional was no easy task for the veteran who was never acclimated with computers. "I had no idea about computers. We had no computers in school and through my military career, we didn't use computers; it was all paper. What if I can't do this?"
Vanessa attributes her successful completion of the course to the President and CEO, Plinio Ayala, and the instructors who made it easy for her to learn. Vanessa says "They didn't assume that you should know something about computers. They took lessons back to an elementary level to make sure we understood everything." At the end of the training, Vanessa felt a sense of pride owning a computer that she built herself.
A few weeks before graduation, Vanessa was hired by IBM, sparking an illustrious career in IT. At first, she felt intimidated. Never having worked in IT before, Vanessa started to feel the pressure, wondering if the company would expect her to know as much as the senior staff. She pushed through and her tenacity paid off. She secured a highly sought-after position on a project IBM had with NASA's help desk.
"That's when I felt like 'I made it. I made it in IT," she told us.
A year after working for IBM, Vanessa moved to VA In 1999 to work for United States Automobile Association on a Y2K conversion program. During this experience she learned even more IT vernacular, wrote programs and even configured software. At the time, everyone was very concerned about the potential Y2K fallout. Her response was, "this was nothing compared to being overseas." It when then that Vanessa started to truly understand how many opportunities she had in the IT industry.
With years of experience under her belt, Vanessa began working as a contractor for a computer repair company. One day while on a job for the Nofolk Pubic School system in Virginia, Vanessa was offered an opportunity to become the system's network engineer where she would manage the network of 4 different schools. "I went from a Help Desk Technician, to a Y2K converter to a Network Engineer!" she said. Vanessa earned her Associates Degree in IT while working for NPS. "Within 4 years of me starting this IT field, I went from fixing computers to managing networks. That was without an advance degree. My certifications helped get me here, but I want to keep advancing."
After four years, Vanessa moved to Georgia to be closer to family. In 2007, Atkins North America recruited Vanessa and she became their Help Desk Lead and created the company's technical manual. During her eight-year tenure, Vanessa earned her Microsoft Certified Professional license, further bolstering her capabilities. "The more you work in IT, the more you realize how important your job is, so I made sure to consider everyone a priority" she said.
Currently, Vanessa is Solution Center Analyst with Children's HealthCare: Atlanta. She breezed through her two-week onboarding process within two days, and within 6 weeks, she has already trained four other professionals. Vanessa feels that her two decades of IT experience would not be possible if she hadn't taken a chance with Per Scholas. "Before Per Scholas, I had zero technical skills. I didn't know what a floppy drive was or anything!"
Read more about Vanessa here.
Sign up for our Monthly Impact Report
More News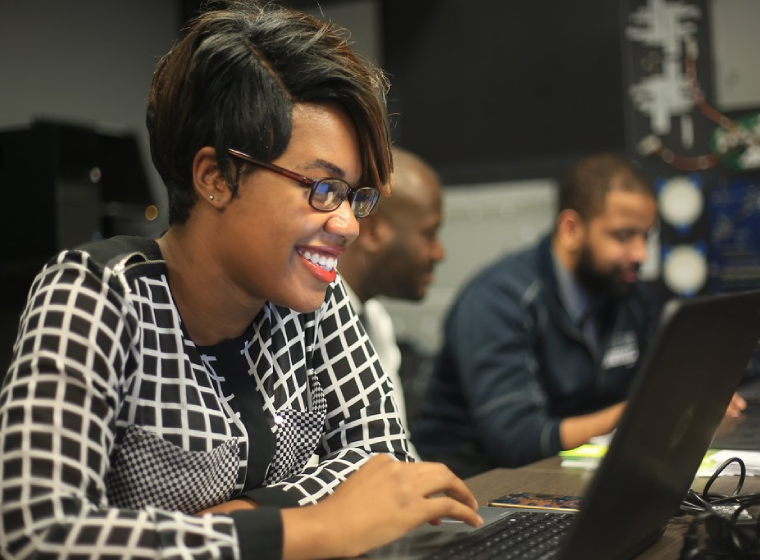 Donate Now
Your support makes a powerful difference in our ability to build a technology talent training solution that creates greater access and equity.