VICE Special Report: The Future of Work Screening & Discussion (Photos)
On June 19th 2019, we held an exclusive screening of "VICE Special Report: The Future of Work," followed by a panel discussion where panelists reflected on how current perceptions, strategies, and solutions on skills, work, and work retraining influence an extensive economic and social network made up of current and prospective students, workforce development organizations and government agencies.
Featured guests panelists:
• Kelly Richardson | Managing Director, Per Scholas Newark and New York
• Krishna Sai Andavolu | Correspondent for VICE Media on HBO and the host of "The Future of Work" documentary
• Kathy Meier-Hellstern | Assistant Vice President of Optimization, Reliability & Customer Analytics (ORCA) for AT&T's Advanced Technology & Services Organization
• Shaniece Crumpler | Recent graduate of Per Scholas' CodeBridge full stack web development course in partnership with General Assembly featured in the film
A special thanks to all of our panelists and our partners at AT&T Xandr HBO and VICE Media for supporting our mission to provide access and opportunity to talented individuals across the United States.
Sign up for our Monthly Impact Report
More News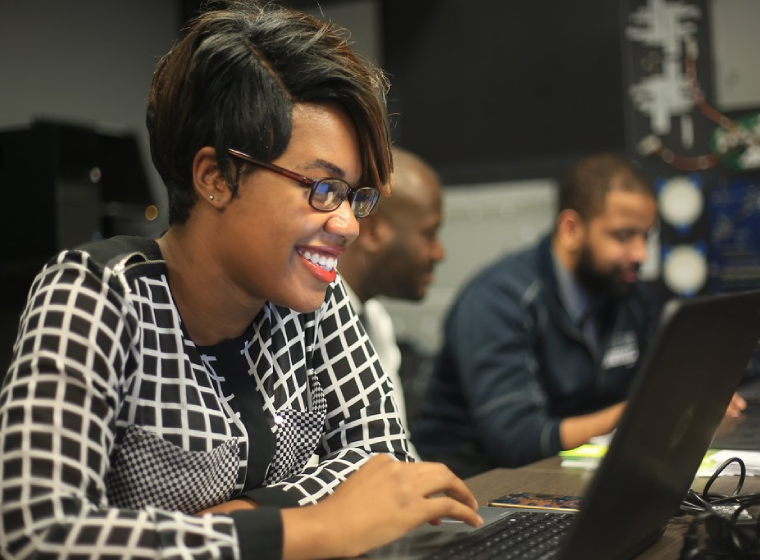 Donate Now
Your support makes a powerful difference in our ability to build a technology talent training solution that creates greater access and equity.