Workday and Salesforce Lead the Way to Volunteer at Per Scholas
Per Scholas is a leader in connecting our learners to thriving tech careers, but not without the help of our partners and staff. There are several ways to get involved and volunteer with Per Scholas and our learners: conducting mock interviews, resume rallies, mentorship, and more!  Our Champion Partner, Workday, and our Catalyst Partner, Salesforce, have been leaders in collaborating with us, giving us their time for mock interviews and mentorship since both partnering with us in 2014.  
Workday has helped our learners develop as IT professionals through various volunteer events. With over 850 volunteer hours logged for 2021 so far, Workday has made it possible for our learners to grow as tech professionals through mentorship meetings and resume rallies.  This past month, they contributed their business professional knowledge to our learners and reviewed our learners' resumes, and provided feedback on how to improve them to get noticed and showcase their top skills. Workday has partnered with Per Scholas since 2014 and is helping connect our graduates to high-growth careers.  
Salesforce has also volunteered their time and experience with Per Scholas.  This year alone, they have volunteered more than 1,000 hours as a company.  This comes from providing mentorship to our learners before and after graduation, imparting them with interview advice through mock interviews, or reviewing their resumes during one of our resume rally events.  Most recently, Salesforce participated in a mock interview session, supporting nine of our learners to continue to develop and hone soft skills needed in an interview. Salesforce team members provided feedback and advice on this crucial part of getting a job in tech.
This month, our own Per Scholas team took part in a mock interview event where we interacted with our learners and provided thoughtful feedback and insight into the interview process.  We encourage all of our partners to volunteer their time with our learners and impact their professional development throughout their training at Per Scholas.  If you are interested in a volunteer opportunity, either for your company or as an individual, please contact CiCi Flanagan at [email protected].
Sign up for our Monthly Impact Report
More News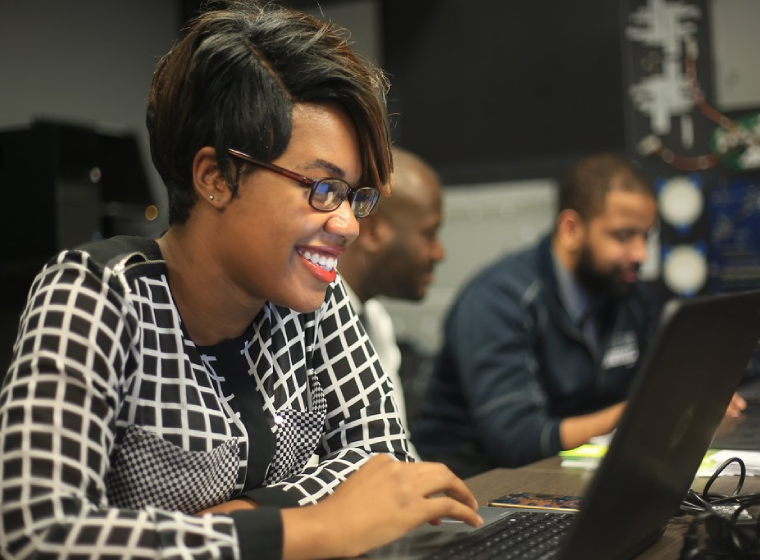 Donate Now
Your support makes a powerful difference in our ability to build a technology talent training solution that creates greater access and equity.