Per Scholas 3rd Annual Women-In-Tech Networking Event
"All of us, no matter who we are or where we're from, have something we could use help with, and also something to offer. And the more we help and are helped, the stronger we become as a community."
On August 9, over 125 technologist, entrepreneurs and supporters came together at Conde Nast for our 3rd Annual Women-In-Tech Networking event. The event centered around the "favor economy" and featured inspiring women technologists who shared how they are contributing to the favor economy to further support women in the IT field. Powerhouse speeches from Gina Negron,Senior Director Technology Operations – Desktop Systems & Engineering at Conde Nast, Marianne Cocco, Campus & Diversity Recruiter, CA Technologies, and Kimberly Thomas, Per Scholas alum and Tech Support at Bloomberg, detailed what the favor economy means to them and how they are contributing to it.
Attendees heard about how Per Scholas is participating in the favor economy by opening doors to technology careers for individuals from often overlooked communities and our commitment to train 1,000 women for IT careers by 2018. Since the launch of our Women in Tech program in 2013, nearly 650 women have already graduated from Per Scholas, 90% of whom are women of color.
Supporters were also able to fill out "Offer" and "Request" cards to provide different ideas on what they can offer to the favor economy and the requests needed to transform NYC vibrant tech ecosystem, while the talented Anne Gibbons live sketched the event and captured the mood perfectly.
Special thank you to Condé Nast and CA Technologies for hosting and sponsoring the event and to the New York Women's Foundation, the Kate Spade & Company foundation, SAP, and Google for their ongoing support of the Per Scholas Women in Tech initiative.
Below are some photos from a fantastic night of networking, empowerment, and contribution to the favor economy.
Sign up for our Monthly Impact Report
More News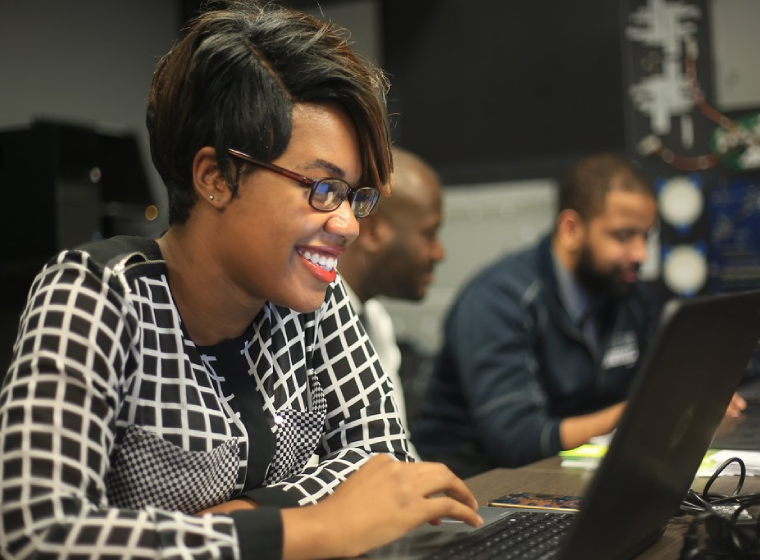 Donate Now
Your support makes a powerful difference in our ability to build a technology talent training solution that creates greater access and equity.