#WomenInTech Sheneca's Path to Per Scholas
The technology sector, well known for its success innovating to solve some of our greatest challenges, continues to fall short when it comes to solving the many diversity gaps in the workforce. According to National Center for Women & Information Technology, women hold only 25 percent of computing jobs in the United States. At Per Scholas, a primary goal is to usher more women into the world of technology. This month, we are highlighting one woman who is succeeding in making her mark on the tech industry by studying IT Support at Per Scholas.
Sheneca Vieira, 25, had a desire to learn tech, but felt stuck in her job as a cash office manager at a retail store. She grew up around computers and was exposed to mobile devices at a young age. In her online search for a program to receive her A+ certification, she found Per Scholas. "I wanted to come to Per Scholas for the past three years and just never hit send on my application," Sheneca explains. "Now that I'm here, I'm like, 'Why didn't you hit send before?'"
Sheneca gets excited when she reminisces about her journey to the IT Support course. "It's a 16 month course condensed down to 16 weeks. I knew the intensity of it would really keep me focused." Since starting IT Support, Sheneca has made it through Per Scholas' zero-tolerance policy. She says the requirements of being punctual and professional dress have taught her discipline.
IT Support is often referred to as a solid foundation to break into the technology sector. Sheneca agrees when she says, "I decided to start with IT Support because I really wanted to grasp the fundamentals." In her class, Sheneca learns the ins and outs of networking and computing basics.
With only a few weeks left in her course at Per Scholas, Sheneca hopes to secure a tech career after she acquires her certifications. After years of doing various odd jobs, she is finally fulfilling her dreams of becoming a woman in tech.
To watch the full Per Scholas interview with Sheneca, click here.
Sign up for our Monthly Impact Report
More News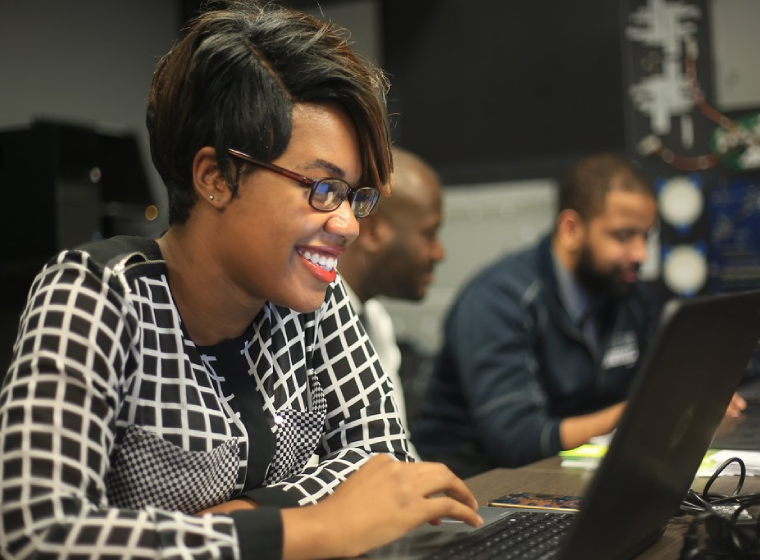 Donate Now
Your support makes a powerful difference in our ability to build a technology talent training solution that creates greater access and equity.