About the partnership
Since 2021, Per Scholas has partnered with the NFL Foundation to enroll learners underrepresented in technology careers into our immersive, tuition-free tech Software Engineering training courses, providing learners with rigorous technical instruction, professional development, and connections to high-demand employment opportunities after graduation. The NFL's investment through its social justice initiative, Inspire Change, is enabling Per Scholas to:
Advance our work to prepare people of color, women and other individuals underrepresented in tech for in-demand and high paying roles in Software Engineering

Train at least 180 learners across Atlanta, Boston, Cincinnati, Dallas, Newark, and New York City in Software Engineering, and provide the supports to connect graduates to high-demand employment opportunities in the industry
NFL Foundation in News and Events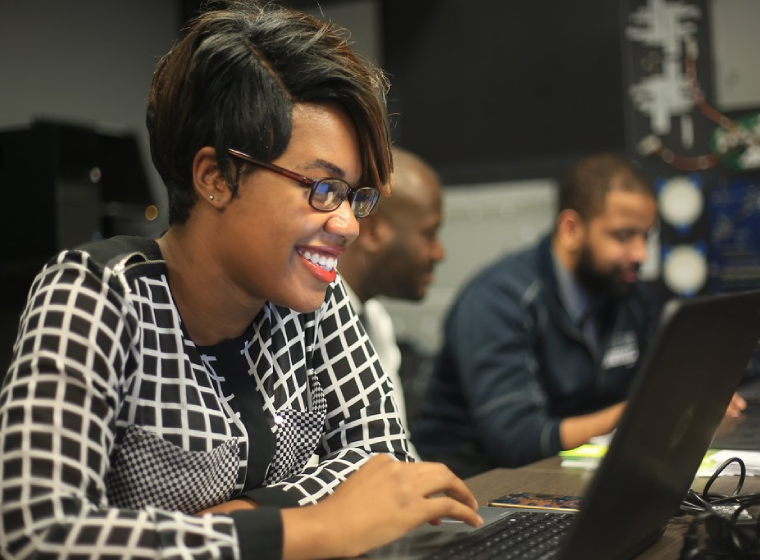 Are you ready to partner with Per Scholas?
Hire a graduate, customize a course, volunteer, or invest in Per Scholas. Get in touch with a team member and become a Per Scholas Partner.