Diverse by Design – A Big Year Ahead!
Diverse by Design, powered by Per Scholas and ITSMF, continues to lead the way, helping  businesses create a workplace that promotes and implements diversity, equality, inclusion, and belonging (DEIB) efforts.  This upcoming year, which started with our first event in January, with leadership from Per Scholas Greater Boston, Diverse by Design will keep the momentum going on for DEIB and what it means for businesses.
We kicked off the year with a Greater Boston regional event on January 25.  Mosaic, Not Melting Pot: Fostering True Belonging in the Workplace featured an esteemed panel of local DEIB leaders who explored what true belonging looks like and the relationship between belonging and workforce retention. Moderated by Ladi Olaoye, Diversity & Inclusion Consultant at Diversity@Workplace Consulting Group and President Emeritus of the National Society of Black Engineers (NSBE) Boston Professionals Chapter, panelists included Enna Jimenez, Business Transformation & Quality Leader, Senior Director, IDEMIA; Guy Pacitti, Global Leader of Inclusion and Diversity, Pegasystems; and Gene Suzuki, CIO, EverQuote. The event also featured remarks by Diverse by Design Co-Founder Ken Walker and Per Scholas Greater Boston Managing Director Robin Nadeau and an interactive networking opportunity for all guests. 
"Businesses must perform. In order to perform, we need different perspectives; we need diversity in our workforce for us to perform," reflected Gene Suzuki. "We know the diversity in our organization is what makes us strong – that we can solve problems in ways others haven't been able to solve." 
Per Scholas is proud to celebrate the establishment of the Diverse by Design National Advisory Board, with Franklin Reed, Executive Director of Inclusion and Diversity at TEKsystems, presiding as Chair.  We know these national advisors will be instrumental in promoting solutions-driven conversations about diversity, equity and inclusion within tech; producing meaningful content that empowers C-suite leaders to make valuable and socially impactful business decisions; and providing access to sophisticated customized training and talent sourcing solutions to meet companies' talent demands while transforming the diversity within their own companies. 
You can also expect to hear more from our Diverse by Design podcast as we launch Season Two later in the year. We will continue to share the stories of visionaries who are changing the diversity landscape of tech. To stay connected with Diverse by Design, subscribe to The Diverse by Design Download, featuring DEIB reflections, updates, and tips as you strive to create change within your organization. 
Sign up for our Monthly Impact Report
More News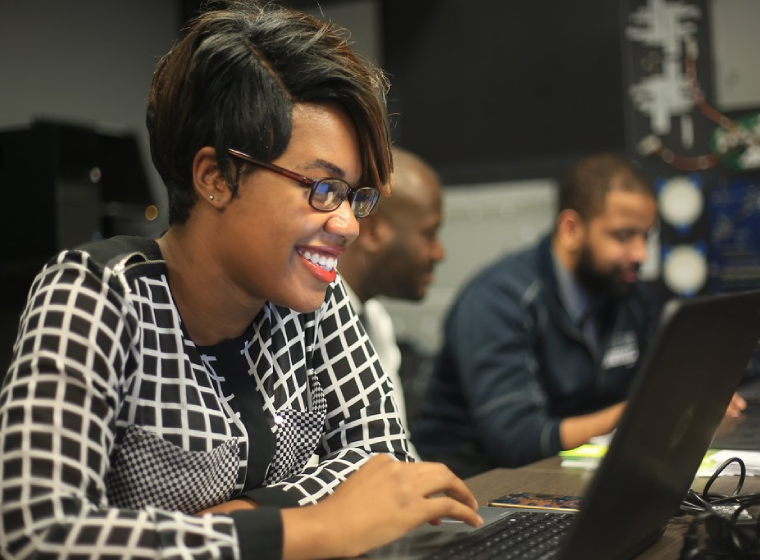 Donate Now
Your support makes a powerful difference in our ability to build a technology talent training solution that creates greater access and equity.