Diverse by Design Establishes National Advisory Board
Leaders from Fortune 500, Technology, Financial Services, Contribute to DEIB Efforts 
New York, N.Y. – January 27, 2022 – Today, leading national tech training nonprofit advancing economic equity Per Scholas and ITSMF, the premier leadership development organization for IT professionals, announced the establishment of the Diverse by Design National Advisory Board.
Diverse by Design National Advisory Board Members include:
Hans Brown, Global Head of Enterprise Innovation, CIO for Corporate,

BNY Mellon

Julie Dillman, Global Head of Operations, Chubb Group,

Chubb

Maria Medrano, Senior Director of Diversity Strategy, Narrative, and Partnerships

,

Google

Elaine Norman, Vice President of Membership & External Affairs,

ITSMF

Janet Pope, Vice President of CSR for North America,

Capgemini

Tina Simmons, Senior Vice President, Human Resources, Comcast Cable,

Comcast NBCUniversal

Franklin Reed, Executive Director of Inclusion and Diversity,

TEKsystems

Hank Spraggins, Director, Data Engineering & Analytics,

Meta Reality Labs
The Diverse by Design National Advisory Board is led by inaugural chair Franklin Reed and Diverse by Design Co-Founders Kenneth Walker and Damien Howard, both senior leaders at Per Scholas.
"My passion for inclusion and diversity is cemented in the idea that we are better, go farther, and can accomplish significantly more to the degree that we are able to leverage our differences and bring our authentic selves to work every day," said Franklin Reed, executive director of inclusion and diversity at TEKsystems, a global provider of technology, business and talent solutions. "Serving as the chair of the Diverse by Design advisory board aligns with that passion because Diverse by Design calls upon the technology industry to not simply talk about diverse representation but more importantly to act. I'm honored to work alongside a group of passionate, purposeful and bold board members as we work with organizations to challenge the status quo and help solve the challenges that we continue to face as a society."
Diverse by Design Co-Founder Kenneth Walker reflected, "We are humbled to have such an incredible group of visionaries guide Diverse by Design's essential work. Each leader brings unparalleled expertise in diversity, equity, inclusion, and belonging in tech and their commitment and insight is tremendously valuable."
To learn more about Diverse by Design, visit www.DiversebyDesign.org.
###
About Diverse by Design
Diverse by Design, powered by Per Scholas and ITSMF, promotes solutions-driven conversations about diversity, equity, and inclusion within tech, produces meaningful content that empowers c-suite leaders to make both valuable and socially impactful business decisions, and provides access to sophisticated customized training and talent sourcing solutions to meet companies' talent demands while transforming the diversity landscape of their organizations. To learn more, visit diversebydesign.org.
About Per Scholas
Per Scholas is a national organization that has been advancing economic mobility for 25 years. Through rigorous training, professional development, and robust employer connections, we prepare individuals traditionally underrepresented in technology for high-growth careers in the industry. We partner with leading employers to build more diverse talent pools, directly connecting our graduates to new career opportunities at businesses ranging from Fortune 500 companies to innovative startups. With campuses in 17 major metropolitan areas, Per Scholas has trained more than 15,000 individuals in tech skills, building bridges to careers in technology. To learn more, visit perscholas.org.
About ITSMF
Since 1996, Information Technology Senior Management Forum (ITSMF) has been dedicated to increasing the representation of Black professionals at senior levels in technology, to impact organizational innovation and growth. We do this by developing and nurturing these dynamic leaders through enrichment of the mind, body, and soul. At its inception, only 3% of senior-level positions in the technology industry were held by Blacks. With a half-million new computer-related jobs expected by 2028, ITSMF is committed to increasing the number of qualified Black professionals for these positions. For more information about ITSMF, visit www.itsmfonline.org.
# # #
Sign up for our Monthly Impact Report
More News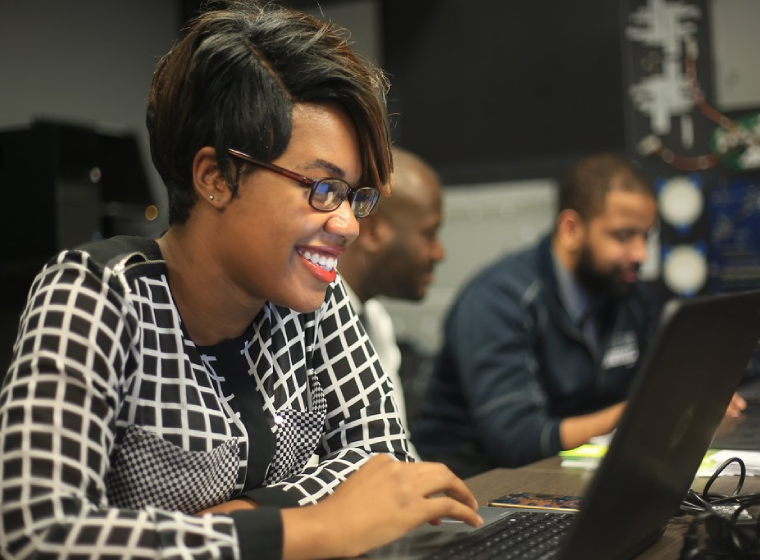 Donate Now
Your support makes a powerful difference in our ability to build a technology talent training solution that creates greater access and equity.