Indianapolis Launch Makes Per Scholas 20 Cities Strong!
Last week, Per Scholas announced its expansion to Indianapolis, Indiana, in collaboration with Goodwill of Central and Southern Indiana! Following a few years of exponential growth, this marks Per Scholas' 20th city nationwide. Local resident Theron Wilson has been appointed to serve as Per Scholas Indianapolis Managing Director. 
Goodwill of Central and Southern Indiana is the grateful recipient of a $2.8M grant from Lilly Endowment, Inc, which supports this new collaboration. Through an innovative relationship, Per Scholas becomes a community partner with Goodwill and Per Scholas Indianapolis will operate and offer its tuition-free technical skills training from Goodwill's headquarters at 1635 W. Michigan Street in Indianapolis. 
"I am so honored and humbled to serve as the managing director of Per Scholas Indianapolis. Our Per Scholas approach is very intentional, as we aim to bridge the gap between a constantly growing tech sector and the next generation of tech workers. I am a long-time advocate for connecting adult learners to accessible education so individuals have an equal opportunity to change their lives," said Theron Wilson, Per Scholas Indianapolis managing director. "I'm confident that together with Goodwill, we'll grow equity and diversity in Indianapolis' growing tech sector." 
In addition to the tremendous funding from Lilly Endowment, Comcast NBCUniversal and Salesforce have generously supported Per Scholas's expansion to Indianapolis. 
"Comcast is proud to support this expansion of Per Scholas that will help more adult learners in Indianapolis gain the skills they need to access careers in the tech industry," said Kristee Cominiello, Regional Senior Vice President for Comcast's Heartland Region. "By 2030, an estimated nine out of 10 jobs will require digital skills but nearly one-third of U.S. workers, overwhelmingly Americans earning lower incomes, lack basic digital skills. Per Scholas, Goodwill and Comcast share a commitment to close this digital skills gap by helping more people access the training, resources and career opportunities they need to succeed in an economy that increasingly requires workers with technology skills."
"At Salesforce, we are committed to creating pathways to economic prosperity for untapped talent. Over the past several years, we have supported Per Scholas through philanthropic investments and employee volunteering, to advance its nationwide work to open the doors to tech careers. We are thrilled to partner in Per Scholas' ongoing expansion with the launch of the latest campus in Indianapolis," said Erinn Corbett-Wright, Senior Manager, Workforce Development Philanthropy, Salesforce. "Per Scholas develops exceptional technology talent, and we can't wait to meet the first Per Scholas Indianapolis graduates this summer!"
"Per Scholas Indianapolis is thrilled to team up with Goodwill of Central and Southern Indiana, and we are incredibly grateful to Lilly Endowment, Comcast NBCUniversal, and Salesforce, for their generous contributions as we expand in America's heartland, training hundreds of the region's future technologists," added Wilson. 
The first course Per Scholas Indianapolis will offer is IT Support, with training beginning on March 13. Applications are due February 27. 
To learn more about Per Scholas Indianapolis, please click here. 
Sign up for our Monthly Impact Report
More News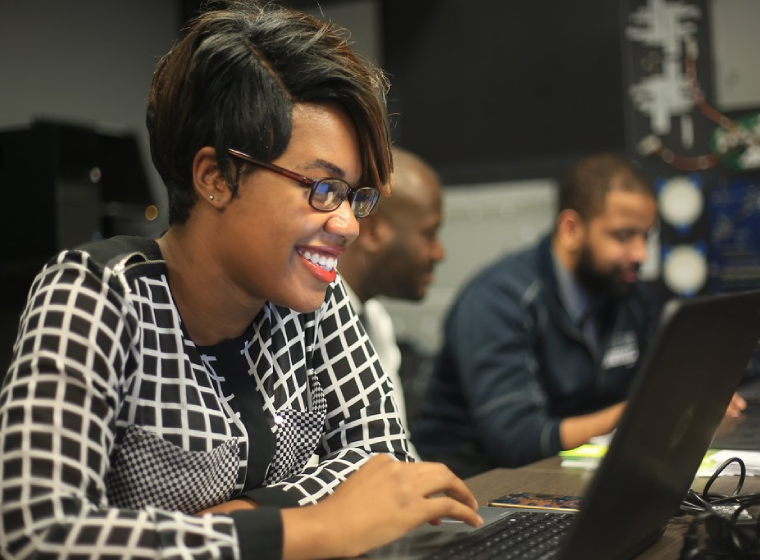 Donate Now
Your support makes a powerful difference in our ability to build a technology talent training solution that creates greater access and equity.