Per Scholas Dallas Grand Opening and Ribbon Cutting Celebration
Release: For Immediate Release: 06.28.2018
Contact: Jake McIntosh, Director, Strategic Communications
[email protected] – 978.578.6821
Overview: National workforce development nonprofit Per Scholas celebrates the grand opening of its new state-of-the-art training facility in Dallas. The 10,000+ sq ft. space will expand training opporuntites in Dallas to more than 200 Per Scholas students annually. Per Scholas Dallas features five dynamic classrooms, three of which are dedicated to Per Scholas core programs and the flagship course, IT Support, which includes certifications in CompTIA A+ and Net+. Per Scholas prides itself on developing talent from overlooked communities and preparing individuals from these communities for careers in technology. In addition to the rigorous tech training provided, students are offered career coaching and professional development on the interview process and how to best market themselves for career opportunities with prospective employers.
The two other classrooms offer Platform by Per Scholas courses, including Software Support (Application Support Management) and Quality Engineering. Platform by Per Scholas' customized training tracks put students in direct hiring pipelines with major technology employers, as an extension of the Per Scholas workforce development model. The courses are offered in partnership with Cognizant, a Per Scholas Champion partner. Platform students receive tuition-free, hands-on training, career development resources and interview opportunities with technology employers to help take their career to the next level.
The evening event is hosted at the Per Scholas Dallas site, 211 N Ervay St, Suite #700, Dallas, TX 75201, from 6pm-8pm. There will also be a site tour and tech demos from current Per Scholas students, as well as a keynote speaker, Ty Bledsoe, Vice President, External Affairs from Per Scholas Champion Partner AT&T, who will be speaking to the evidence-based outcomes that Per Scholas is bringing to the Dallas-Fort Worth area.
"We are thrilled to open our doors to even more students in the Dallas Fort-Worth Area" says Stephanie Valadez, Managing Director, Per Scholas. "The opportunity to increase our course offerings, classroom capabilities and career coaching services will deepen our impact for businesses and the community. Partnerships make this possible, and our local and national supporters are driving the future tech workforce right here in Dallas."
"As a global company that is on the front lines of innovation, AT&T is constantly thinking about what the workforce of the future – and our future employees – will need to succeed. That's why we are teaming up with Per Scholas to support the opening of the new innovative training facility here in Dallas, which will equip students in our community for jobs in tech." – Ty Bledsoe, vice president, external affairs, AT&T.
About Per Scholas
Per Scholas is a national nonprofit that drives positive and proven social change in communities across the country. Through rigorous and tuition-free technology training and professional development, we prepare motivated and curious adults who are unemployed or underemployed for successful careers as IT professionals, and we create onramps to businesses in need of their talents. Today we provide our solutions in six cities across the country: Atlanta, GA; Greater Cincinnati, OH; Columbus, OH; Dallas, TX; the National Capital Region; and New York. To date, Per Scholas has trained 7,000 individuals, helping them build lasting, life changing skills and careers in technology.
###
Sign up for our Monthly Impact Report
More News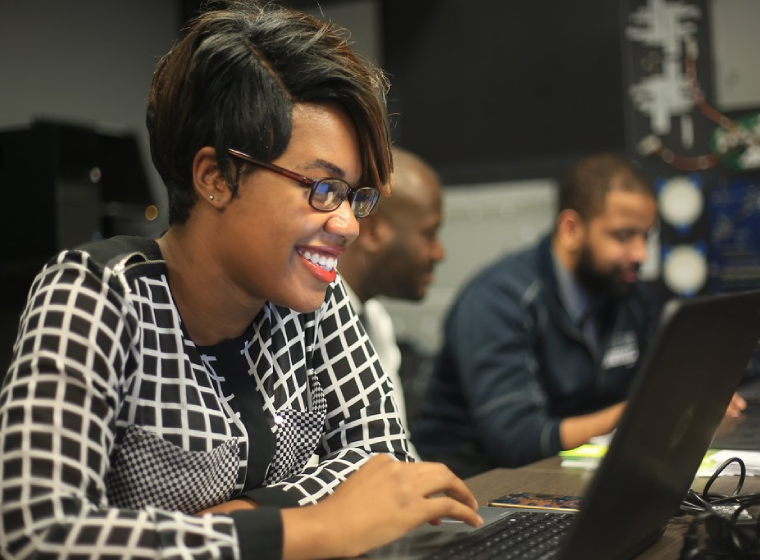 Donate Now
Your support makes a powerful difference in our ability to build a technology talent training solution that creates greater access and equity.