Per Scholas hosts second annual Women in Tech Networking event at Thomson Reuters
On July 14, Per Scholas held its annual Women in Tech Networking Event where we celebrated Per Scholas' women grads who are diversifying the industry. Our friends, colleagues, partners alums and students joined us in our commitment to build a welcoming community for every woman technologist in New York City and beyond.
At the event, guests heard from inspiring women technologists about how they are touching the lives of other women all over New York City and beyond.
Vice President of Program Operations, Kelly Richardson, rocked it on the mic as the emcee. Special shout out to CA Technologies for sponsoring, to Kate Spade & Company Foundation and the New York Women's Foundation for their generous support of the program, and to our host Thomson Reuters.Thanks to our panelists:Lisa Edwards, Per Scholas grad & Analyst at Barclays; Joyce Shen of Thomson Reuters; and Marianne Cocco of CA Technologies.
Per Scholas has committed to train 1,000 women for careers in technology by 2018. Since the launch of our Women in Tech program in 2013, 425 women have already graduated from Per Scholas, 89% of whom are women of color.
As our Women in Tech grads diversify the tech industry, the support helps provide the welcoming community they and every woman technologist needs as — together — we work to transform NYC's vibrant tech ecosystem.
Here's how you can get involved:
Sign up for our Monthly Impact Report
More News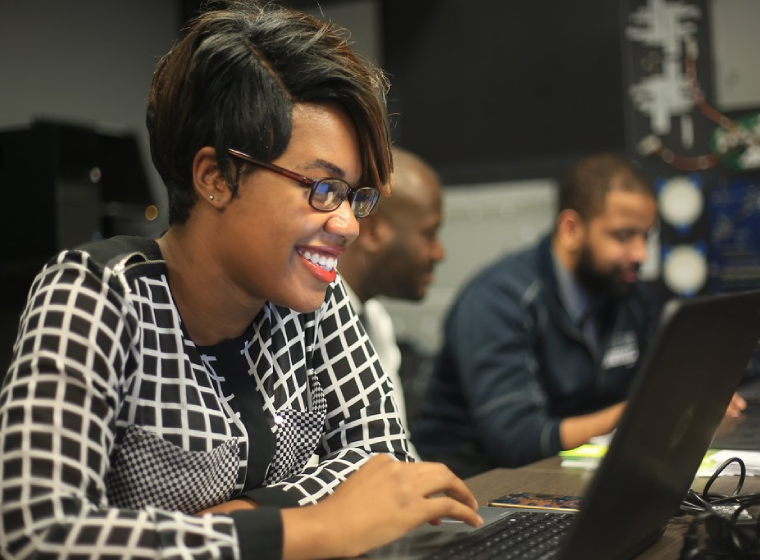 Donate Now
Your support makes a powerful difference in our ability to build a technology talent training solution that creates greater access and equity.