Per Scholas Newark to Train More than 200 Technologists in 2022
Per Scholas Newark Set to Train More than 200 Technologists in 2022
Jessica Zorola Joins Tech Training Nonprofit as Managing Director
NEWARK, N.J. (March 16, 2022) — Per Scholas Newark recently welcomed Jessica Zorola as Managing Director, leading the national nonprofit's technology training efforts in Newark, New Jersey. Per Scholas Newark is set to train more than 200 technologists in the year ahead in skills ranging from IT Support, Software Engineering, AWS re/Start, and Cybersecurity. 
"I believe in Per Scholas's powerful vision that a thriving workforce starts with an equitable access to education. Per Scholas is an anchor institution within the community, poised to close the digital divide in Newark," said Jessica Zorola, Per Scholas Newark Managing Director. "Our graduates demonstrate that having access to in-demand tech and professional skills training creates a thriving, diverse tech workforce for the Newark business economy."
In mid-February, 15 learners successfully graduated from an IT Support cohort, earning industry credentials including the CompTIA A+ certification and Google IT Support Professional Certificate. and increasing their knowledge and skills to fill a wide range of entry-level technology jobs. Aligned with Per Scholas's commitment to advance equity and increase opportunity in technology, 100 percent of this cohort are people of color and nearly 50 percent identify as women.  
"I'm so grateful to be able to embark on this exciting new career path," reflected graduate Angelique Adolph. "Armed with solid tech training and industry-recognized certifications, I look forward to securing a job as an IT Support professional and to continuing my education toward becoming a Cybersecurity Analyst." Angelique experienced a pandemic-related job loss in July 2021 and soon after applied to tech training offered by Per Scholas. 
One of Per Scholas Newark's newest partners and key supporters of this specific IT Support cohort is The Arman Roy Foundation, a local organization committed to bridging the digital divide for the last three years in honor of Arman Roy, a compassionate young man with a gift for technology. Founder and Chairperson Manisha Roy served as the keynote speaker at graduation, commending learners for making an investment in their own education, the hard work, and sacrifice required to achieve this milestone, and for being able to write their own unique chapter on success. 
"Our partnership with Per Scholas has been a natural and seamless one because both of our organizations are committed to improving equity through access to technology training and job placement so that all motivated students who work hard to achieve their goals can look forward to a bright future, regardless of where they have come from," said Minal Mosca, Arman Roy Foundation Board Member, and Arman's aunt. "We are excited about a strong future of collaboration with Per Scholas." 
To learn more about Per Scholas Newark, please visit www.PerScholas.org/Newark. 
About Per Scholas: Per Scholas is a national organization that has been advancing economic mobility for 25 years. Through rigorous training, professional development, and robust employer connections, we prepare individuals traditionally underrepresented in technology for high-growth careers in the industry. We partner with leading employers to build more diverse talent pools, directly connecting our graduates to new career opportunities at businesses ranging from Fortune 500 companies to innovative startups. With campuses in 17 cities, Per Scholas has trained more than 16,000 individuals in tech skills, building bridges to careers in technology. To learn more, visit PerScholas.org and follow us on LinkedIn, Twitter, Facebook, and Instagram.
###
Sign up for our Monthly Impact Report
More News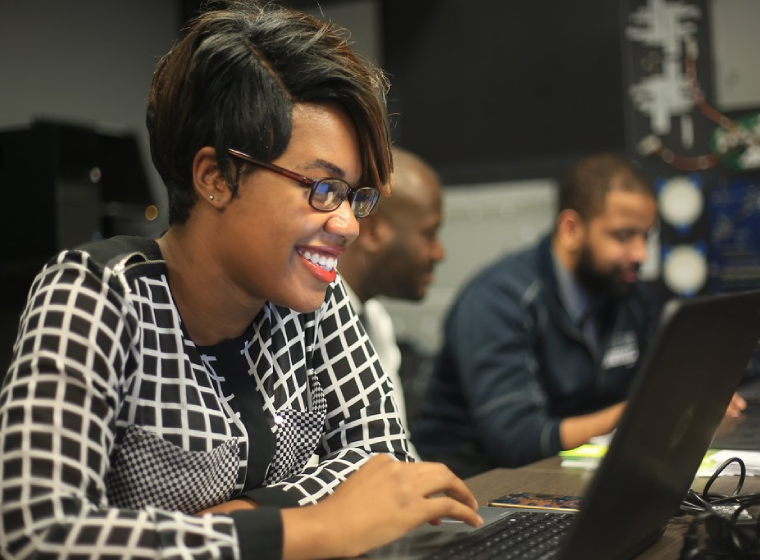 Donate Now
Your support makes a powerful difference in our ability to build a technology talent training solution that creates greater access and equity.