Per Scholas Partners with Apollo for In-Person Volunteer Event
Per Scholas recently partnered with Apollo for an enriching and valuable volunteer event in New York.  This event marks the second in-person event since the pandemic struck and featured resume reviews and mock interviews. The event was hosted by Apollo Managing Director Greg Sills and Chief Information Officer Jamey Lamanna. Greg is also a longtime Per Scholas National Advisory Board member. 
The event is one of more than fifty volunteer events Apollo has put on around the world this summer and aligned with Per Scholas's mission to advance careers in tech through tuition-free training.  
During the event, one of our learners reflected, "I was so nervous before coming into this opportunity and speaking with professionals in tech. After speaking with them and getting their business insight, there was meaning behind their work, and I feel much more comfortable and better equipped as a professional."  It was also mentioned that there was a huge value in the event being in-person, as it offered a chance to meet professionals in a real business setting, much like what our learners will encounter when they begin their job searches and interviewing. 
There was great intention throughout the event from Apollo, as they gathered people from their tech teams from another office location versus bringing in team members not familiar with the industry. Their interview advice and resume tips were applicable to our learners and graduates that are looking to enter the tech industry. 
During the volunteer event, Jamey Lamanna reflected on a memorable interview experience that wasn't just a step in getting a job but a moment to grow, which he has carried with him ever since. The event also featured a question and answer session where Apollo team members provided tips to be more polished as professionals, made our learners more comfortable, and shared ways to be more aggressive and confident when speaking about themselves in an interview. 
We are excited for more volunteer opportunities with the Apollo Opportunity Foundation in the New York community. This was a great way for one of our partners to get involved with our mission and immerse themselves with our learners. We look forward to more in-person volunteer events in the future.  
To learn more about volunteer partnerships with Per Scholas or in-person volunteer opportunities, reach out to Miguelina Manriquez.  
Sign up for our Monthly Impact Report
More News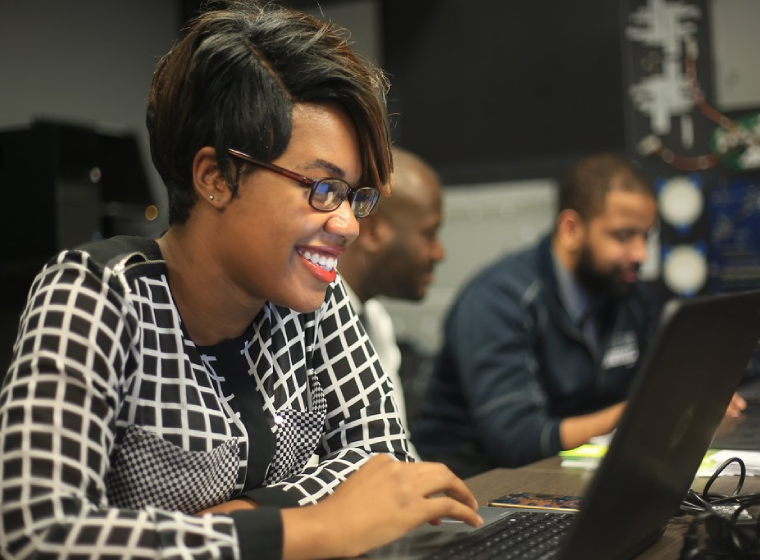 Donate Now
Your support makes a powerful difference in our ability to build a technology talent training solution that creates greater access and equity.