Prudential Financial Awards Per Scholas a $1 Million, Multi-Year Commitment to Help Close the Tech Opportunity Gap for Black and Latino Workers in Newark
Prudential Financial Awards Per Scholas a $1 Million, Multi-Year Commitment to Help Close the Tech Opportunity Gap for Black and Latino Workers in Newark
In light of COVID-19, the partnership aims to ensure economic security and professional success for some of New Jersey's hardest hit workers
Newark, NJ – December 9, 2020 – Today, national tech training nonprofit Per Scholas announced that it has received a $1 million, multi-year grant from Prudential Financial to support its program operations in Newark. The goal is to help prepare low-income and minority communities for jobs in today's growing tech sector. Over the next three years, the funds will be used to enroll over 500 students in training tracks like cloud data management, software engineering, network support, and cybersecurity as a way to meet local employer needs. In addition to tuition-free curriculum, Per Scholas Newark students will also receive career support services, financial coaching, and networking opportunities with a variety of Fortune 500 hiring partners.
At a time when thousands of NJ residents have been laid off or furloughed due to COVID-related circumstances, the partnership with Prudential will help Per Scholas keep up with growing demand for its programs – including enrolling students into remote-only classes. Eligible students will include job seekers who are 18 and older, have a high school degree or equivalent, and have an interest in entering the technology workforce.
"For over 25 years, Per Scholas has helped break the cycle of poverty for thousands of individuals and families in the cities that need it most," said LaToya Sands, Managing Director of Per Scholas Newark. "Our market-driven training models and extensive support services were designed to help people kickstart careers in today's most promising tech fields – which has become more important than ever in light of the current economic situation we're in. This incredible investment from Prudential will help us expand and adapt our programs in Newark based on current job market needs. We could not be more excited to have the support of Prudential as we do so."
Having launched in April 2019 with support from Prudential, Per Scholas Newark has already successfully trained nearly 200 learners – many of whom have since gained employment with local Newark employers including Prudential Financial. After 15 weeks of training, approximately 85% of students accepted into the program will go on to graduate, 80% of graduates will go on to secure employment at an average wage of at least $20 an hour, and 75% will retain employment for at least one year in the respective field. Historically, alumni will also make roughly three times more in their first job after graduation than their pre-training wage. Nationally, more than 86% of Per Scholas' learners are people of color and around a third are young adults (18-24) when they enroll. The majority of these learners have a high school diploma or equivalent as their highest educational attainment.
"Prudential is a proud supporter and partner of Per Scholas," said Shané Harris, Vice President, Inclusive Solutions at Prudential Financial and President of the Prudential Foundation. "Now more than ever, Newarkers should have the opportunity to learn in-demand skills and succeed in a high-performing career. Per Scholas is cultivating an incredible and diverse pipeline of talent that companies like Prudential must continue to tap into to create a fully inclusive workplace."
To learn more about Per Scholas training opportunities, visit perscholas.org.
---
About Per Scholas
Per Scholas is a national organization that has been advancing economic mobility for 25 years. Through rigorous training, professional development and robust employer connections, we prepare individuals traditionally underrepresented in technology for high-growth careers in the industry. We partner with leading employers to build more diverse talent pools, directly connecting our graduates to new career opportunities with leading employers, from Fortune 500 companies to innovative startups. With campuses in 14 cities, Per Scholas has trained more than 12,000 individuals in tech skills, building bridges to careers in technology. To learn more, please visit https://perscholas.org/.
Sign up for our Monthly Impact Report
More News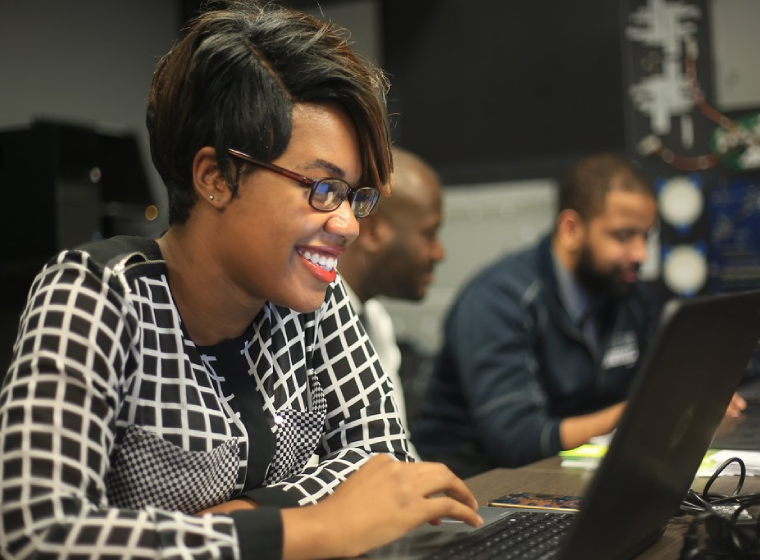 Donate Now
Your support makes a powerful difference in our ability to build a technology talent training solution that creates greater access and equity.