South Dallas to gain free IT job training through nationally recognized workforce development organization Per Scholas
FOR IMMEDIATE RELEASE
Dallas, Texas – November 24, 2014 – Nationally recognized IT job training nonprofit Per Scholasannounces its fifth location in Dallas, bringing local residents the opportunity to obtain the education and skills to land jobs in the growing technology industry. The site will open early 2015 inCitySquare's South Dallas Opportunity Center at 1610 S. Malcolm X Boulevard. The move comes with anchor support from Capital One, TEKsystems, and the United Way of Metropolitan Dallas' GroundFloor Initiative.
"The opening of the new Per Scholas location in Dallas will provide much-needed free job training to citizens who otherwise might not have this kind of opportunity," said Dallas Mayor Mike Rawlings. "This is an important step forward in strengthening our community and helping people develop the skills they'll need to find jobs and sustain successful careers."
The selection of Dallas comes after an extensive feasibility study conducted by Per Scholas. Similar to other regions in which Per Scholas operates, technology positions, for which professional training and credentials are essential, are plentiful and growing. Dallas-Fort Worth ranks near the top for high-tech growth with an estimated 142,000 high-tech jobs in the area, a 3% increase from last year, and third highest in the nation. At the same time, 36% of households live in asset poverty and 66% of adults lack post-secondary credentials in Dallas (CFED, Opportunity Index).
Per Scholas brings nearly two decades of proven impact to bridge this gap through its free 8-week job training course (IT-Ready) providing high quality, hands-on technical skills training and professional soft skills development to unemployed and underemployed adults. The course teaches to the CompTIA A+ certification, which prepares candidates for entry-level help desk and technical support roles. The Per Scholas model has been twice recognized by the White House for its effectiveness serving the unemployed and proven successful through independent studies, launching its growth into new regions. In its first year, Per Scholas Dallas will train 80 students from the Metroplex. Nationally, 85 percent of Per Scholas participants graduate and obtain industry certification and 75 percent of graduates land jobs.
"Information about the work and potential expansion of Per Scholas crossed my desk earlier this year. I was immediately captured by their vision and their work product," shared Larry James, President and CEO of CitySquare. "A visit to their home base in the Bronx convinced me that Dallas needed what they offered. CitySquare and Per Scholas hit it off immediately, and we feel very fortunate to have them as close, great partners in our work of preparing men and women for productive careers in living wage jobs!"
"Capital One Bank is pleased that Per Scholas is expanding its program to North Texas," said Kent Eastman, Texas State President, Capital One Bank. "As a bank that is laser-focused on the evolution of digital products and services and committed to advancing workforce development across the region, we are thrilled to be a partner in this initiative."
"We're happy to work with Per Scholas to bring IT job training skills to the Dallas area," said Jill Scigliano, Chief Impact Officer of United Way of Metropolitan Dallas. "Through the Per Scholas program, hardworking students are equipped with the tools, resources and training to empower them to leave poverty and succeed in life."
"Education and training have to be in place to match the business and tech growth here in Dallas," said Council Member Adam Medrano. "Per Scholas is a proven solution that will prepare our hard working community members for these exciting opportunities. A lot of individuals and families will benefit, as will the city and the whole region."
"Time Warner Cable welcomes Per Scholas to Dallas. We're thrilled that this partnership will bring local residents the opportunity to obtain the education and skills needed to ignite careers in the ever evolving technology industry," said Steve Dvoskin, Time Warner Cable's Area Vice President of Operations for North Texas. "We've hired almost 100 Per Scholas graduates in NYC and look forward to a similarly productive partnership in Dallas."
Local nonprofit leader Billy Lane has been appointed as Managing Director of the Dallas site. Lane has served the Dallas community for nearly two decades beginning at CitySquare and most recently as the Associate Vice President for Project Access Dallas, a countywide health care program operated by the Dallas County Medical Society. Prior to his work in the nonprofit community, Lane had a robust career in technology.
"People in South Dallas want to work. The benefit of tuition-free job training is that an individual does not risk going into debt in order to obtain marketable skills. Moreover, marketable skills allow people to earn a family supporting wage and build a career. I'm excited to be joining Per Scholas to bring this effective work to the community," says Lane.
Per Scholas Dallas is the newest addition to the IT-Ready network operating in Columbus and Cincinnati, Ohio, the National Capital Region and New York City, and Minneapolis / St. Paul, MN through Per Scholas partner Creating IT Futures. More than 900 individuals will be trained this year across all sites.
"Creating social mobility for all Americans is critical to the ongoing success of our country," says Per Scholas President and CEO Plinio Ayala. "Through effective IT training that leads to well paying careers, Per Scholas continues to forge the way for many individuals to realize this opportunity. I am thrilled to be working alongside Dallas leaders to bring our IT training to the Opportunity Center. Together we will be able to change the lives of many residents of this city."
Many partners contributed to support the opening of Per Scholas Dallas. Special thanks to each one: AdvanceNet Labs, Aerotek, Allegis Group Foundation, AT&T, Barclays, Boone Family Foundation, Capital One, CA Technologies, Commit!, Communities Foundation of Texas, Council Members Dwaine Caraway, Carolyn Davis, and Adam Medrano, Creating IT Futures Foundation, CRGT, CynergisTek, Dallas Regional Chamber, Dallas Women's Foundation, D/FW Airport, The Family Place, Habitat for Humanity, Improving Enterprises, Greater Irving-Las Colinas Chamber of Commerce, Jewish Family Services, JPMorgan Chase, KForce, Matthews Southwest, The Offices of Mayor Mike Rawlings, Mayor Pro Tem Tennell Atkins, The Meadows Foundation, Metroplex Tech Business Council, Neuberger Berman, Nexus, NPower, Open Systems Technologies, Palter Stokley Sims Wright, Reliance Methods, Revitalize South Dallas Coalition, Social Impact Architects, Social Venture Partners Dallas, Staff One HR, TEKsystems, Thomson Family Foundation, Time Warner Cable, TREC Dallas, Twist Solutions, United Way of Metropolitan Dallas, Urban League of Greater Dallas & N.C. Texas, UT Dallas, Virtusa, Wai-Wize, Workforce Solutions Greater Dallas, Worksoft, and YWCA of Metropolitan Dallas.
About Per Scholas
Per Scholas is a national nonprofit organization offering free, high quality technology education, job training, placement and career development opportunities to people in underserved communities. Since 1998, more than 5,000 unemployed and underemployed adults (18+ years old) have enrolled in its job training programs. For more information, visit perscholas.org, Twitter @PerScholas andFacebook.
###
Contact: Jessicah White
Tel: (718) 772-0623
Email: [email protected]
Sign up for our Monthly Impact Report
More News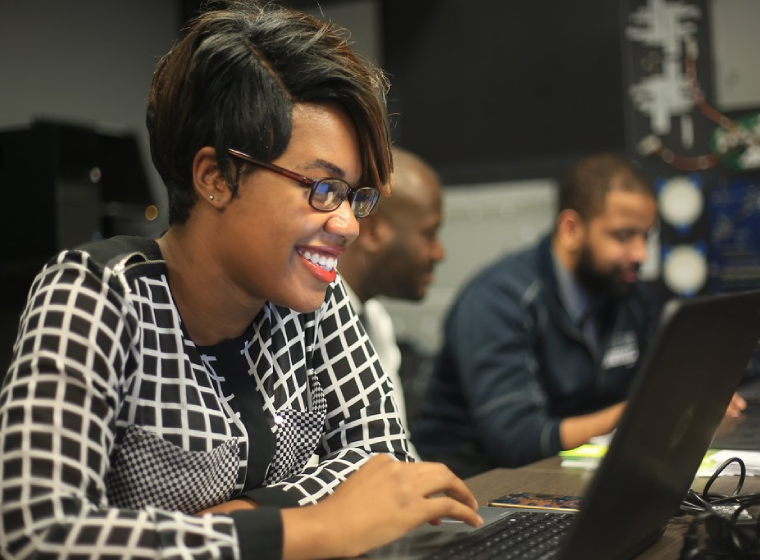 Donate Now
Your support makes a powerful difference in our ability to build a technology talent training solution that creates greater access and equity.