Per Scholas Receives $577,500 Grant from The TD Ready Challenge to Address the Impacts of COVID-19
The TD Ready Challenge awarded Per Scholas to deliver Tech Training to those disproportionately impacted by the pandemic
New York, NY – January 27, 2020 – Today, national tech training nonprofit Per Scholas has been named one of six U.S. winners of the 2020 TD Ready Challenge presented by TD Bank. Through this initiative, Per Scholas will provide its vast network of alumni – particularly those negatively impacted by COVID-19 – with upskilling, reskilling, and professional development opportunities to help them advance in successful tech careers. The programming will be provided to alumni in Baltimore, Greater Boston, the National Capital Region NCR), Newark, New York, and Philadelphia.
"Per Scholas has brought forward a creative and scalable solution to help those disproportionately impacted by the effects of COVID-19 prepare for the current workforce," said Andy Bregenzer, Regional President, Metro New York, TD Bank. "Being a winner of the TD Ready Challenge is a testament to the skill, ingenuity, and vision of its creators, as well as their dedication to ensuring our communities emerge from the pandemic more resilient, inclusive, vibrant and ready for the continually changing future."
The TD Ready Challenge is an annual initiative, laddering up to the TD Ready Commitment, TD's corporate citizenship platform, aimed at opening doors to a more inclusive and sustainable tomorrow. Acting as a springboard for social innovation, TD established the TD Ready Challenge to identify and support scalable solutions that address societal issues identified within the four drivers of the TD Ready Commitment: Financial Security, Vibrant Planet, Connected Communities and Better Health. 
In 2020, the COVID-19 pandemic has had an immense impact on society and that's why the 2020 TD Ready Challenge encouraged organizations across TD's North American footprint to create innovative solutions to help create accelerated, sustained and equitable recovery in the face of COVID-19. 
"For over 25 years, Per Scholas has been committed to helping our learners break the cycle of poverty and launch stable, family-sustaining careers in the technology sector," said Plinio Ayala, President and CEO of Per Scholas. "We're able to do this by providing innovative solutions to systemic issues of equity and opportunity in the tech field and offering tuition-free training and career development services to individuals who are traditionally underrepresented in today's most promising fields. However, we cannot do this work without the incredible support of organizations like TD Bank, which is why we could not be more grateful for this award from the TD Ready Challenge."
In total, TD awarded $10 million (CAD) for the 2020 Challenge, as part of the $25 million (CAD) that TD has allocated to help strengthen community resilience and COVID-19 recovery through the TD Community Resilience Initiative.
 A full list of The Ready Challenge winners as well as more information about the challenge can be found at www.td.com/thereadychallenge. 
---
About Per Scholas
Per Scholas is a national organization that has been advancing economic mobility for 25 years. Through rigorous training, professional development, and robust employer connections, we prepare individuals traditionally underrepresented in technology for high-growth careers in the industry. We partner with leading employers to build more diverse talent pools, directly connecting our graduates to new career opportunities at businesses ranging from Fortune 500 companies to innovative startups. With campuses in 14 cities, Per Scholas has trained more than 12,000 individuals in tech skills, building bridges to careers in technology. To learn more, visit perscholas.org.
About the TD Ready Commitment
TD has a long-standing commitment to enriching the lives of its customers, colleagues and communities. As part of its corporate citizenship platform, the TD Ready Commitment, TD is targeting CAD $1 billion (U.S. $775 million) in total by 2030 towards community giving in four areas critical to opening doors for a more inclusive and sustainable tomorrow – Financial Security, Vibrant Planet, Connected Communities and Better Health. Through the TD Ready Commitment, TD aspires to link its business, philanthropy and human capital to help people feel more confident – not just about their finances, but also in their ability to achieve their personal goals in a changing world. For further information, visit td.com/tdreadycommitment.
Sign up for our Monthly Impact Report
More News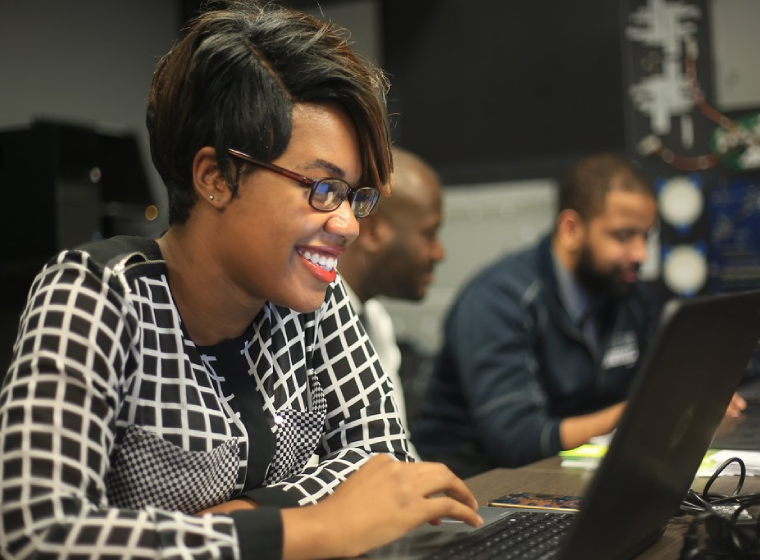 Donate Now
Your support makes a powerful difference in our ability to build a technology talent training solution that creates greater access and equity.