Tech Powered by Love: Nakeitha and Mitchel Severe
Per Scholas was a unique foundation and shared experience for tech power-couple, Mitchel and Nakeitha Severe. Mitchel heard about Per Scholas after he had decided to leave his job in order to pursue a web development course. "It was a blessing since Mitch was planning to pay for a full-time coding bootcamp," says Nakeitha. "Then he heard about Per Scholas which offered the same learning experience, but was tuition-free." Mitch had to wait a few months before starting Per Scholas' CodeBridge course in partnership with General Assembly. "Those three months when Mitch wasn't working and I was supporting us both were a bit rough, but we got through it. We knew it would be worth it in the end."
After starting at Per Scholas, Mitch thought the program would be a great opportunity for Nakeitha as well. She had previously taught english and computer literacy to kids in Brazil, and had a penchant for tech. Nakeitha agreed this could be a chance for her to gain new skills and use her knowledge and experience to help others.
Since graduation, Mitch got a job as front-end developer at a media company, and Nakeitha is a full-time Technical Instructor at Per Scholas. They got married, and Nakeitha attributes their time at Per Scholas for helping them grow and mature as a couple. One year out of Per Scholas, they have steady jobs and higher incomes, are looking to move to a better apartment and plan for their future.
Across New York, couples like Nakeitha and Mitchel are working hard toward building their futures together. Thanks to your donation, Per Scholas will be here to provide pathways for their success.
Sign up for our Monthly Impact Report
More News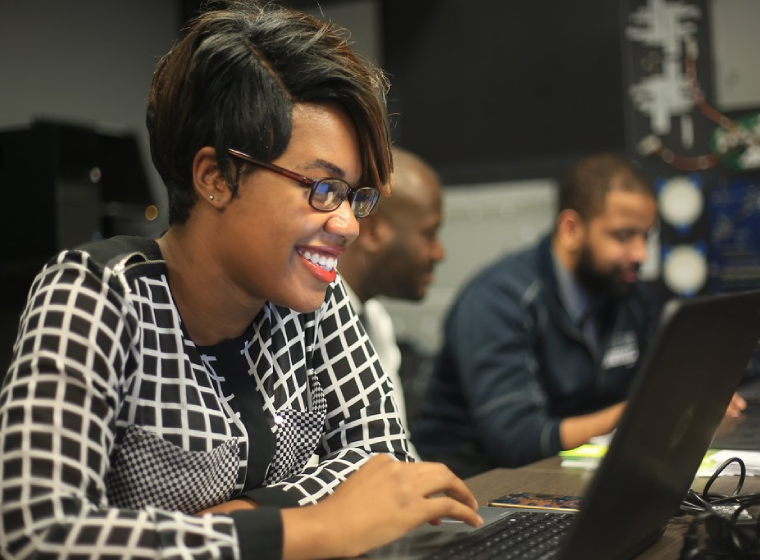 Donate Now
Your support makes a powerful difference in our ability to build a technology talent training solution that creates greater access and equity.