DIVERSE BY DESIGN
Powered by Per Scholas and ITSMF, Diverse by Design launched in 2016 to make a meaningful impact and increase diversity, equity, inclusion, and belonging (DEIB) in technology.

Diverse by Design promotes solutions-driven conversations about diversity, equity, and inclusion within the tech. We also produce meaningful content that empowers c-suite leaders to make both valuable and socially impactful decisions for their organizations and provide access to sophisticated customized training and talent sourcing solutions to meet companies' talent demands while transforming the diversity landscape of their organizations.

Learn more about us and what we do.
WHAT WE DO
Customized
Talent Pipeline

Establish a pipeline of diverse entry-, mid-, and executive-level candidates with skills tailored to your business' needs.

Collaborative
Consulting

Connect with our ecosystem of diversity, equity, inclusion, and belonging (DEIB) subject matter experts to create strategies designed specifically for your organization's success.

Cooperative Thought Leadership

Meet other thought leaders and decision-makers who are on the journey to making their businesses more diverse by design through our events, content, and updates.
Diverse by Design Events
Since 2016, Diverse by Design has held numerous events to spark conversation and connection on the subjects of diversity, equity, inclusion, and belonging. From virtual platforms to golf tournaments, learn more about our past and upcoming events.

Learn more about our events.
Diverse by Design Podcast
The Diverse by Design Podcast tells the stories of visionaries who are changing the diversity landscape of tech. Listen in as we interview decision-makers at organizations that are striving to become diverse by design.

Check out our podcasts here.
Make sure to subscribe to

 The Diverse by Design Download

, featuring DEIB reflections, updates, and tips as you create change within your company or organization.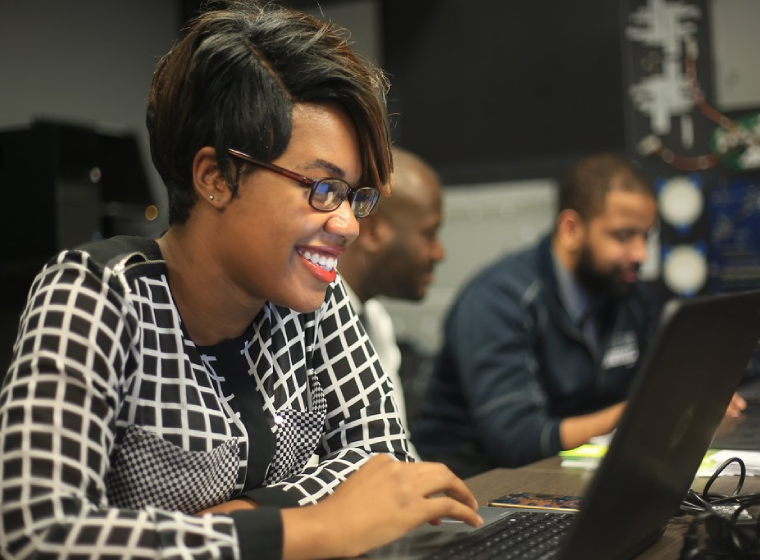 Are you ready to partner with Per Scholas?
Hire a graduate, customize a course, volunteer, or invest in Per Scholas. Get in touch with a team member and become a Per Scholas Partner.