Meet our Graduates
Read how our graduates have transformed their lives through our no-cost technical training.
Shante Austin
Full Stack Software Engineer
Software Engineering
As a single parent, I wasn't making enough money to afford to go to a coding boot camp. When I found Per Scholas, it challenged me, and though it wasn't easy, it was worth it. I graduated debt-free and could be an example to my daughter.
Kyle Gordon
Help Desk Associate
Network Support
Going to Per Scholas and being introduced to information technology is more than just getting something done or trying something new. It's an investment in yourself.
Fabianna Rodriguez Mercado
Infrastructure Services Analyst
Network Support
Instead of being afraid of the tech world...there's a lot to learn, but I think there's a community of students, professors, and administration. And we all know why we are there.
Jordan Wofford
Full Stack Software Engineer
Software Engineering
I used to doubt myself and my abilities. I kept my focus on my training and the image of the person I wanted to become, and I overcame it. Today, I am a full-stack developer and I encourage anyone trying to break into tech to consider Per Scholas
Monique Little
Lead Security Assessor
Network Support
If someone had told me that this was where I would be now, I would never have believed them. I have a completely different outlook on life. My future is something that I never thought it could be.
Zobaria Ashraf
Team Lead at TEKsystems
Baltimore, MD
Course
Within a few months, I changed from a person with the least-desired skills to one of the most sought-after employees. I have become someone my kids can look up to.
Tammy Johnson
IT Support Engineer at Google
Columbus, Ohio
Per Scholas taught me the skills and discipline to build a true technology-focused career. Today I work at Google, which is the most amazing outcome I can imagine. And you can bet I'm teaching my two sons how to thrive!
Rachel Sokol
Junior Technical Instructor, Cybersecurity at Per Scholas National Capital Region
Silver Spring, MD
It feels like I have a purpose. I have grown and changed so much. I tell people what I do, and they can't believe me! They're so impressed! I am proud to be one of the many individuals who are changing the face of tech.
Joovay Arias
Full Stack Software Engineer
Software Engineering
I peaked in my previous career and was ready for a change. I have always loved computer science but thought it was just for college kids out in California. But if you study hard, you can make it!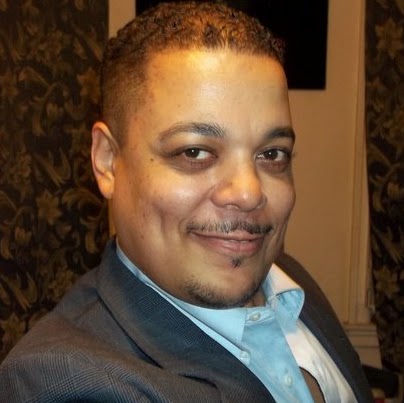 David Jarvis
EPIC Deployment Lead
Network Support
When you are interviewing a Per Scholas graduate, you already have someone who is committed and prepared for the work world and responsible for their time and availability.
Matt Yamarino
Full-Stack Developer at Cognizant
Dallas, TX
Quality Engineering
I worked 12 hours straight nearly every day, weekends included, and missed out on the lives of my friends and family. Per Scholas helped me to discover both a career path and how to have a work-life balance so that I could spend time with my loved ones.