Champion Partner JPMorgan Makes $1m Commitment to Per Scholas to Build Work-Based Learning Curriculum for Bronx High Schools
On October 30th, Per Scholas Champion Partner, JPMorgan Chase & Co.'s Jennie Sparandara, executive director of Global Philanthropy joined Per Scholas graduate, Servon Lewis, on stage at The Atlantic's Future of Work conference. The panel was moderated by The Atlantic's higher education reporter, Adam Harris, who led both Jennie, Servon, and fellow panelists Mark Dunetz, CEO of New Visions for America and Carmel Martin, managing director, state and local partnerships at the Emerson Collective, through a conversation about investment strategies and program implementation that will open career pathways and skill-building opportunities for young adults in New York City.
JPMorgan Chase & Co. recently announced a $1 million philanthropic commitment to Per Scholas to round out a $6 million commitment the corporation made last year towards the New Skills for Youth Initiative in the Bronx. The commitment concentrates on developing a career-focused tech and work-based learning pathways for students at local Bronx high schools. The program is part of a joint effort between between Per Scholas and JPMorgan Chase & Co. to help connect young people from overlooked communities to sustainable jobs in the tech field.
The panel conversation covered topics including public and private funding strategies, as well as the importance of college degrees when assessing competency and capabilities for graduating students to enter the workforce. Servon shared his experience graduating from a technical high school in the Bronx where he was only offered two different options to continue his education in college. After realizing that the two career paths were not something he was interested in, Servon dropped out of school and struggled to find fulfilling and sustainable work without a degree.
When he found Per Scholas in 2011, Servon was introduced to careers in Information Technology, and after graduating found employment at Neuberger Berman where has been successful over the past six years. "By going through Per Scholas, I was able to get started in a career that I didn't even know was a possibility" said Servon. "The team at Per Scholas is incredibly accessible, and the fact that they are helping people like me develop skills to have jobs I always thought you needed a college degree for, is really something special. I'm very happy to be a part of this community, and I'm glad we have the support of major corporations like JPMorgan in sharing the tech skills that lead to meaningful careers."
Per Scholas has been an active member of the Bronx community for over 20 years, during which time the nonprofit has worked closely with private sector industry leaders to build relevant and hands-on curricula to prepare graduates for opportunities in current and future job markets. Panelists at the conference considered how to build inclusive programs that focus on individuals often excluded from pathways to the middle class. Through the partnership with JPMorgan, and the New Skills for Youth Initiative in the Bronx, Per Scholas will partner with several local high schools to build pilot programs that strengthen tech career pathways. The goal is to engage Bronx youth in tech work-based learning challenges that yield successful transitions from high school to postsecondary tech programs.
To read Inside Philanthropy's take on JPMorgan's investment in Per Scholas, click here.
Sign up for our Monthly Impact Report
More News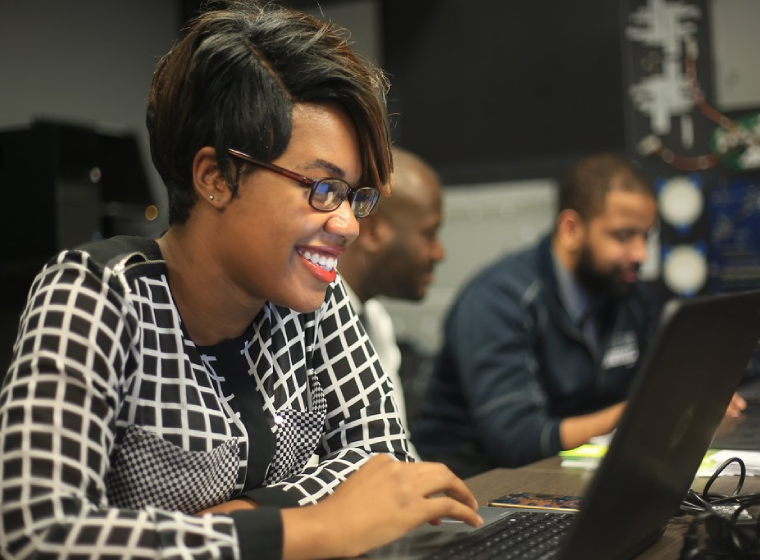 Donate Now
Your support makes a powerful difference in our ability to build a technology talent training solution that creates greater access and equity.