Cincinnati Mayor John Cranley Joins Per Scholas to Discuss Inaugural Quality Assurance Class, Impact on Region
In May, Per Scholas had the pleasure of hosting Mayor John Cranley and Director of Community Affairs Bridget Patton at the Per Scholas Greater Cincinnati offices and classroom at CityLink. Mayor Cranley, attended a Quality Assurance Software Testing class to meet with students, give remarks on overcoming obstacles in a career and answer questions about a variety of different topics of interest about the city.
This inaugural quality assurance software testing class, a training program offered by Per Scholas in collaboration with Ingage Partners and Thrive Impact Sourcing, is designed to prepare individuals from the Greater Cincinnati region for positions as quality assurance software testers. Like all Per Scholas programs, this course is offered tuition-free to individuals who are un- or underemployed and seeking a better career path in IT.
"It was an honor to have Mayor Cranley join us at our quality assurance software class," said Paul Cashen, Managing Director of Per Scholas Cincinnati. "At Per Scholas, we believe in a collaborative effort to support and cultivate the immense talent that can come from often overlooked communities in Greater Cincinnati. Like the Mayor, we are dedicated to this community and believe in investing in individuals in order to open doors to meaningful careers in IT."
Full press release available here.
Sign up for our Monthly Impact Report
More News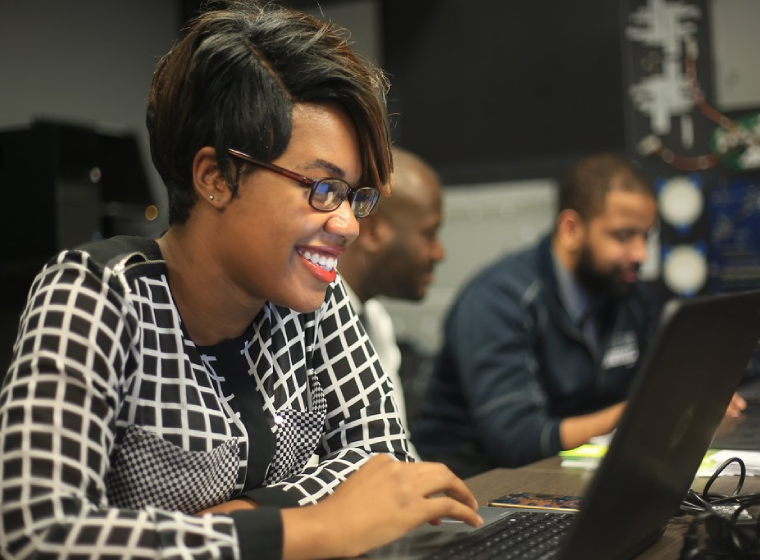 Donate Now
Your support makes a powerful difference in our ability to build a technology talent training solution that creates greater access and equity.