Cyber Security: The threat, the challenge and the opportunity: An Infographic
The threat of cyber attack is real.
The issue of cyber security is by no means new to the industry with 1.5 million cyber attacksmonitored in the U.S. in 2013. Cyber breaches are a fact of modern life that affect small, medium, and large businesses alike.
Because of the high threat that exists in today's world, cyber security warriors are in high demand across a wide range of sectors from finance, to government to retail to academia. In fact, the Washington metro area had more than 23,000 job postings for cyber security positions in 2013, the largest concentration in the nation.
Although substantial investments in preparing a skilled workforce are being made in the region to address this imminent growth, the truth is, our nation's cyber security talent pipeline is broken. The growing demand is only part of the challenge faced by employers. A pipeline of abundant talent is also scarce given specific qualifications required for cyber security–like security clearance and minimum years of industry experience.
On October 8, Per Scholas brought together cyber security specialists in a conversation on the regional skills gap for entry-level cyber security positions in the National Capital Region. The panel convened with leaders from private industry, higher education, and government working in partnership to develop pathways into the cyber workforce. The panel evaluated and discussed the current cyber security landscape, the restrictions that cause the talent gap, alternatives for building a stronger pipeline, and considerations in creating a diverse pipeline of local talent to fill immediate and future need. The conversation included a strong emphasis on the importance of all leaders working together as a team towards the creation of an evolved workforce. Bridgette Gray, Managing Director for Per Scholas National Capital Region. "Often, we're trying to resolve regional challenges in our own silos. On October 8, we began the process of breaking down these silos. To address regional issues, we must erase jurisdictional lines by bringing all players across the region to the table; there's a place for everyone. In all of our markets, Per Scholas strives to meet the specific demands of regional employers through our IT training. It takes strong partnerships to make that happen. We are happy to take the lead in building out this task force with all of our partners." Those interested in contributing ideas, jobs, data, funding and leadership may contact Bridgette Gray at [email protected].
Sign up for our Monthly Impact Report
More News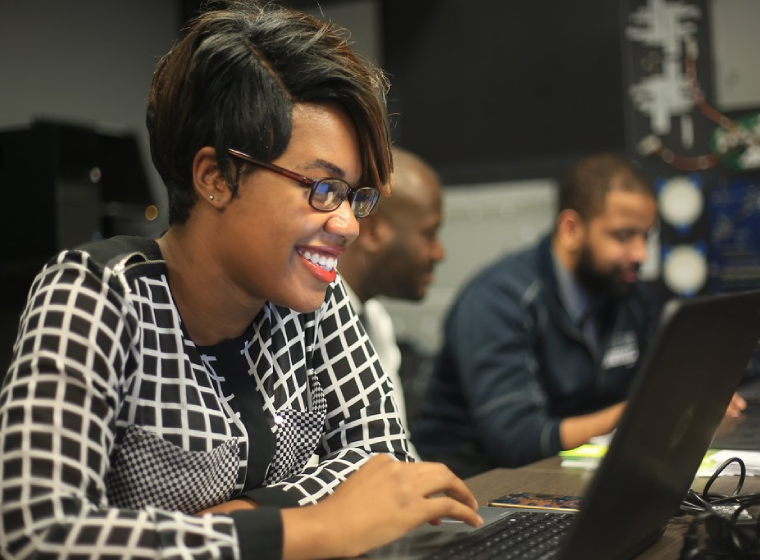 Donate Now
Your support makes a powerful difference in our ability to build a technology talent training solution that creates greater access and equity.