Damien Howard Appointed as Chief Enterprise Solutions Officer
National nonprofit Per Scholas has announced that Damien Howard is being promoted to Chief Enterprise Solutions Officer. An experienced, visionary leader with a passion for organizational growth and commitment to advancing economic equity, Damien joined Per Scholas in 2001 and has held various roles since, most recently as Executive Vice President of Social Ventures. As Chief Enterprise Solutions Officer, Damien will drive revenue across multiple verticals by aligning and optimizing the national nonprofit's employer engagement business strategy. In this role, Damien will provide powerful, unified leadership for the Sales & Account Management, National Business Solutions, and Corporate Engagement Teams. 
"After working with Per Scholas for more than twenty years, I am eager to advance workforce equity and economic opportunity across the nation through my Enterprise Solutions role. Together with my team, we will connect Per Scholas' business strategy with employer engagement and optimization to continue diversifying the tech landscape and advancing high-growth careers for our learners. I look forward to our team working across the organization to drive revenue growth," said Damien Howard on his appointment. 
Damien is an innovative leader with broad-based expertise in sales, management, contract negotiations, operations, and business development. His proven ability to quickly analyze key business drivers and develop strategies to grow the business paired with high integrity and energetic thinking, makes Damien an essential part of Per Scholas' National Leadership Team.
In 2016, Damien co-founded Diverse by Design with Per Scholas Executive Vice President of Diversity, Equity, Inclusion, and Culture Ken Walker, to move DEI&B conversation into action in the industry Per Scholas knows best: technology.
Damien is a past recipient of the Bonnie Potter Workforce Staff Award, presented by the New York City Employment and Training Coalition (NYCETC). He is a sought-after speaker and expert featured by Forbes, Grow with Google, JFF Horizons, TEKsystems' Version Next, Now, The Chronicle of Philanthropy, The World Economic Forum, and more.  Damien attended Baruch College and graduated from the Columbia Business School Institute for Nonprofit Management.
Damien will spearhead Per Scholas' ambitious plan to drive revenue across multiple verticals by aligning and optimizing the national nonprofit's employer engagement business strategy Technology continues to be one of America's highest growth sectors and, aligned with Per Scholas' commitment to diversity, equity, inclusion, and belonging, 85 percent of Per Scholas learners are people of color, and more than a third identify as women nationwide.  
"With the tech industry and business strategies constantly evolving, Per Scholas is growing to meet employers' needs by training America's future technologists in the skills necessary for high-growth careers. Through our Enterprise Solutions and with Damien at the head of our enterprise strategy, we will connect our partners with the talent they seek for their business needs. I'm thrilled about Damien's appointment to serve as our Chief Enterprise Solutions Officer and know with his expertise, leadership, business relationships, and strategy, Per Scholas will expand our relationships with leading businesses to increase economic and workforce equity and advance opportunity nationwide," said Plinio Ayala, President and CEO of Per Scholas.
Sign up for our Monthly Impact Report
More News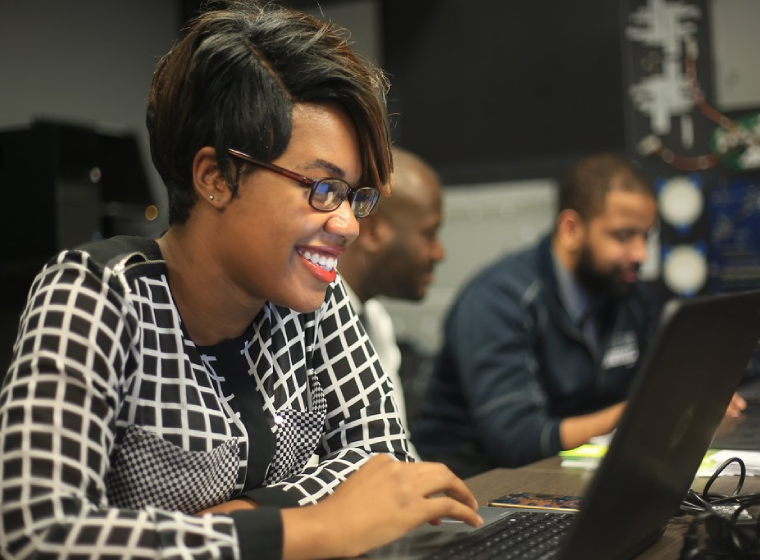 Donate Now
Your support makes a powerful difference in our ability to build a technology talent training solution that creates greater access and equity.