Eric Westphal, Senior Director, Global Legal and Corporate Affairs for Cognizant, Named to Per Scholas National Board
For Immediate Release: 03. 28. 2018
Contacts:
Jake McIntosh, Director, Strategic Communications, Per Scholas
[email protected] – 978.578.6821
New York – Per Scholas is thrilled to announce the addition of Eric Westphal to its National Board. Per Scholas is a national workforce nonprofit that provides rigorous and tuition-free technology training and professional development in careers such as IT in Atlanta, Ga.; Cincinnati and Columbus, Ohio; Dallas, Texas; Washington, D.C. and New York. Per Scholas' National Board provides leadership and guidance for carrying out the organization's mission of opening doors to technology careers for individuals from often overlooked communities.
Westphal serves as Senior Director, Global Legal and Corporate Affairs for Cognizant. Ranked No. 205 on the Fortune 500, Cognizant is a leading global technology and business services company, and a Champion Partner of Per Scholas since 2017. Westphal joined the company in 2011 and is responsible for building and supporting Cognizant's corporate brand and reputation through programs that drive social change and business value. He leads strategic investments in workforce development as well as initiatives related to Cognizant's corporate social responsibility program in the United States.
Westphal was central to developing and implementing a recently launched custom Cognizant/Per Scholas training partnership designed to provide U.S. workers with access to skills training and hiring opportunities in the digital economy. In June 2017, Per Scholas and Cognizant announced the first scaled training and hiring partnership, opening a training center in The Bronx with the goal of training 650 individuals recruited from five boroughs. Cognizant and Per Scholas more recently launched a program in North Texas with the goal of training 1,000 individuals over the course of 36 months. Cognizant expects to hire the majority of graduates from both programs. Per Scholas and Cognizant teams work closely to ensure that students receive instruction on nuanced technical job specifications and business acumen.
"I am honored to have the opportunity to support Per Scholas in developing new innovative workforce development approaches that will significantly impact the future of work," says Westphal. "The benefits of these programs will be seen well beyond the individual students. These are programs that can have positive impact in their families, neighborhoods and the business community."
"Eric's executive leadership deepens our understanding of sustainability as Per Scholas moves to scale our impact across the country. His passion for creating opportunity in overlooked communities aligns perfectly with our mission," says Plinio Ayala, President & CEO for Per Scholas. "Eric's background, building cross-sectoral partnerships, combines the expertise of public, private and nonprofit leaders and will support shared growth for Per Scholas business partners within the communities we serve."
For more information on Per Scholas, visit: http://www.perscholas.org
About Per Scholas
Per Scholas is a national nonprofit that drives positive and proven social change in communities across the country. Through rigorous and tuition-free technology training and professional development, we prepare motivated and curious adults who are unemployed or underemployed for successful careers as IT professionals, and we create onramps to businesses in need of their talents. Today we provide our solutions in six cities across the country: Atlanta, GA; Greater Cincinnati, OH; Columbus, OH; Dallas, TX; the National Capital Region; and New York. To date, Per Scholas has trained more than 7,000 individuals, helping them build lasting, life changing skills and careers in technology.
Sign up for our Monthly Impact Report
More News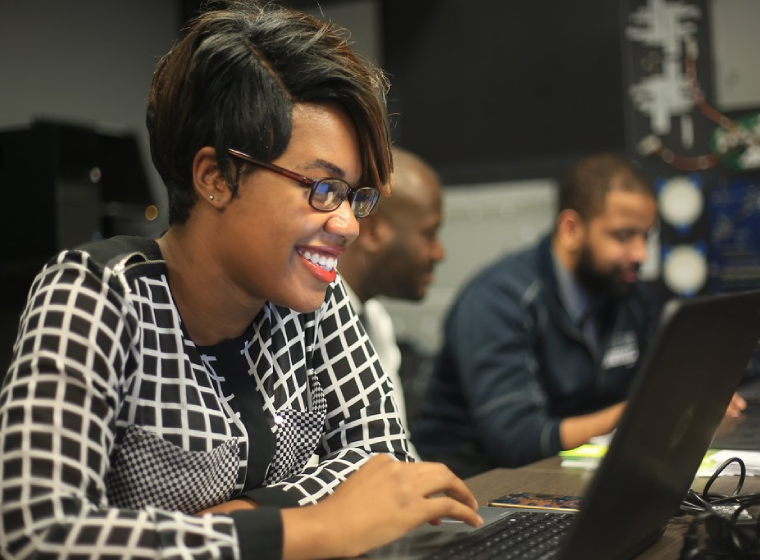 Donate Now
Your support makes a powerful difference in our ability to build a technology talent training solution that creates greater access and equity.