Expanding Tech Training in Texas
According to CompTIA's most recent Tech Jobs Report, Dallas-Fort Worth is among the top metropolitan areas in the nation for the largest number of technology positions. Per Scholas Dallas has long been training and placing diverse Dallas County talent in a variety of these roles, but demand for tech talent continues to grow, particularly during the COVID-19 pandemic. As a result of a recent, generous investment from the JPMorgan Chase & Co., our Per Scholas Dallas campus is now expanding recruitment and enrollment efforts to include learners from neighboring Collin and Tarrant Counties to increase tech training in Texas.
Sixty diverse learners from Collin and Tarrant Counties will have the opportunity to enroll into remote IT Support, Software Engineering, and Cybersecurity training cohorts to begin this November. The grant will also enable Per Scholas Dallas to grow staff capacity and strengthen relationships with employer partners, ensuring that upon graduation, learners have the opportunity to pursue high-growth careers in tech in the region.
"JPMorgan Chase believes it is imperative that our leading corporations work closely with nonprofits and government agencies to help learners of all ages realize their full potential in school — and in life," said Michelle Thomas, Dallas-based Vice President of Global Philanthropy for JPMorgan Chase. 
To date, Per Scholas Dallas has enrolled 85 learners in a variety of tech courses this year, and, including support from this grant, is on track to train 170 learners in 2021. The majority of graduates have gone on to pursue careers in technology, with a handful of graduates hired into roles at JPMorgan Chase's Dallas-Fort Worth Campus.
"We are incredibly grateful for the continued support from our friends at JPMorgan Chase. This latest investment will enable us to grow our offering to talented individuals who are excited about pursuing a career in technology, one of the highest-growth sectors in our region," said Stephanie Valadez, Per Scholas Dallas Managing Director. "Since 2015, we've been humbled to train more than 1,000 incredible technologists, making a difference for individuals, their families, and their communities. I'm thrilled that we can now train even more learners from neighboring Collin and Tarrant counties as tech demand in our region continues to grow."
To learn more about upcoming courses offered by Per Scholas Dallas or to hire Per Scholas graduates, please visit PerScholas.org/Dallas.
Sign up for our Monthly Impact Report
More News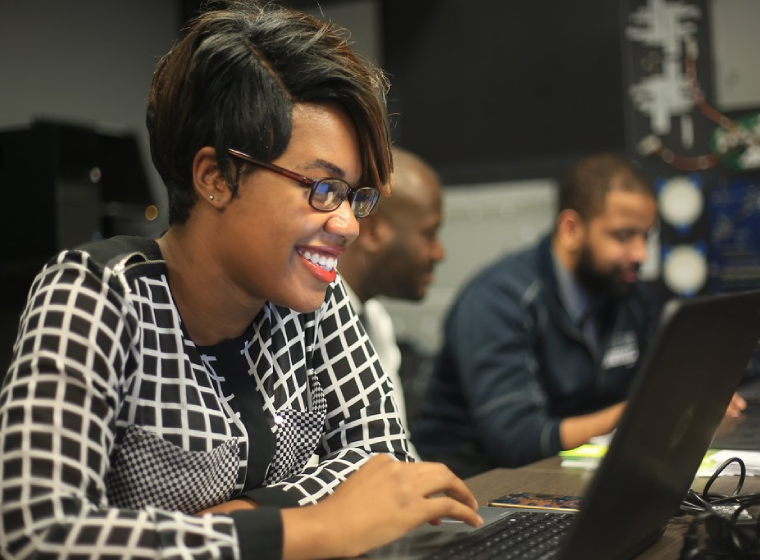 Donate Now
Your support makes a powerful difference in our ability to build a technology talent training solution that creates greater access and equity.