Holiday Impact Prize Announces Per Scholas as a 2023 Winner
Holiday Impact Prize Announces Per Scholas as a 2023 Winner
Annual award presented by two-time Pulitzer Prize winner Nicholas Kristof raises millions for featured organizations.
Campaign for donations and volunteer recruitment open through January 31, 2024.
NEW YORK, November 20, 2023: This year's annual Holiday Impact Prize has announced Per Scholas as a 2023 winner for our work advancing economic equity through rigorous training, professional development, and employer connections in IT careers for individuals who don't otherwise have access to such opportunities. 
The Holiday Impact Prize is presented by two-time Pulitzer Prize winner and New York Times columnist Nicholas Kristof and supported by Focusing Philanthropy. It connects Kristof's readers to exciting opportunities to donate and volunteer each holiday season. Since 2019, the Holiday Impact Prize and the special edition C-19 Impact Initiative have together raised over $34 million and recruited over 4,600 volunteers for the organizations featured. 
This year's Prize honors three previous winners as part of a special readers' favorites edition: Per Scholas, CAMFED, and OneGoal. Each organization will receive $50,000 in addition to donations raised from readers. The campaign also recognizes one volunteer opportunity, Welcome.US, for its work facilitating the private sponsorship of refugees seeking safety in the United States.
For the first time, Kristof's three Holiday Impact Prize winners will also become beneficiaries of the New York Times Communities Fund. Formerly known as the Neediest Cases Fund, the annual initiative has encouraged readers to donate to charitable causes since 1911. Now in its 112th year, the campaign has raised over $330 million for nonprofit organizations that have helped countless people improve their circumstances.  
"I'm humbled by the generosity of the Communities Fund in adding this year's Holiday Impact Prize winners to its list of beneficiary organizations. It is exciting to have the opportunity to introduce the broader New York Times audience to these deserving organizations, augmenting the reach of The Holiday Impact Prize and ultimately providing more people with life-changing support," said Nicholas Kristof.
Since 2009, Kristof has written an annual "holiday gift guide" column to bridge a philanthropic gap: readers who wanted to help but didn't know how and heroic individuals and organizations who desperately needed resources but were off donors' radar. These columns have helped raise the profiles of nonprofits that work on the very issues he covers in his journalism—health, education, climate, human rights, and women's rights, both domestically and abroad. In 2019, Kristof introduced his Holiday Impact Prize as a way to increase donations and create a more ambitious campaign.
"The holidays are a time when we can come together and try to help others. I'm grateful to supporters who have made it possible for the Holiday Impact Prize to continue into this fifth year. Your contributions have aided remarkable organizations working to make the world a better place," said Kristof. "I'm delighted to welcome back a few organizations that readers particularly loved so we can help the most people possible this holiday season."
"For Per Scholas to be among 2023's Holiday Impact Prize honorees is pivotal. We'll grow our Career Access Fund, which removes barriers and closes the equity gap for thousands of diverse future technologists across America. The value of an opportunity like the Holiday Impact Prize is far greater than the sum of the dollars we will raise and will empower donors to help break down those barriers and grow opportunities for diverse tech talent," said Plinio Ayala, President and CEO of Per Scholas.
Anyone looking to join in and make a difference can donate or sign-up to volunteer through January 31, 2024 by visiting KristofImpact.org. For more information, read Kristof's holiday giving column in The New York Times.
Focusing Philanthropy, a 501(c)3 nonprofit that finds and funds high-impact, scalable programs around the world, provides the platform for this initiative by processing readers' contributions, monitoring and reporting on results, and replenishing credit card transaction costs of donations made on KristofImpact.org so that 100 cents on the dollar will support the winning organizations.
About the Honorees 
# # #
Sign up for our Monthly Impact Report
More News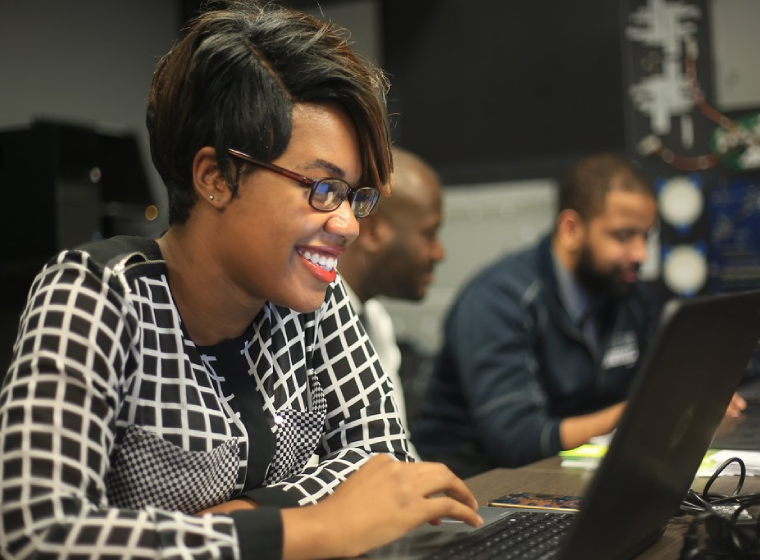 Donate Now
Your support makes a powerful difference in our ability to build a technology talent training solution that creates greater access and equity.