Insight Into Our 2022 Training Cohorts
Another year of growth is on the horizon for Per Scholas!  November 29 marks the day applications open up for our upcoming training tracks with plenty of new additions and a larger reach for our cost-free training.  In 2022, expect to see expanded offerings of our most popular courses on more campuses.
In 2022, Per Scholas will offer our AWS re/Start, Cybersecurity, and Software Engineering curriculum in more locations than ever before as we enroll more technologists in our cost-free training and continue to diversify the tech industry.  In our Dallas market, the new year will bring in more learners as we expand to train learners in Collin and Tarrant counties.  Our Per Scholas Charlotte campus is extending out to become Per Scholas North Carolina with a partnership with Wilkes Community College.  We will train 1,000 New Yorkers through 2022 throughout the five boroughs since we launched our satellite model in Staten Island and Queens.  Additionally, you can expect to see a cohort launched in our National Capital Region (NCR) campus that is designed to support women learners.  This cohort will feature 15 spots for female technologists to pursue a career in technology and launch in February 2022. Our Per Scholas NCR Managing Director Diane Duff spoke with Michaela Althouse at Technical.ly DC to discuss the cohort and how Per Scholas will advance women in technology with this training.  "A thriving wage is critical to being able to participate in the workforce," Duff said. "I mean, particularly for women, if you are not making enough money to support your household, what are we talking about?" 
Stay tuned to learn more about the launch dates and locations of all of our cohorts and our admissions process by visiting our website.  Reach out to [email protected] with any questions on our upcoming training as we train more learners than ever before in 2022!
Sign up for our Monthly Impact Report
More News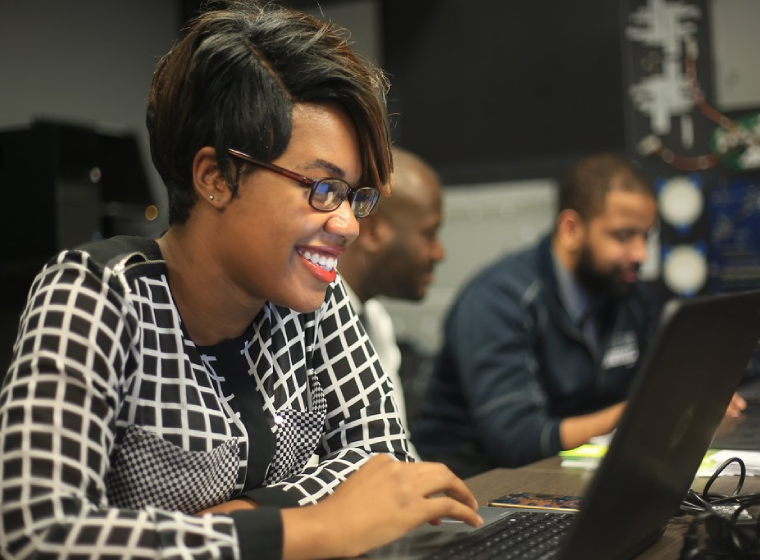 Donate Now
Your support makes a powerful difference in our ability to build a technology talent training solution that creates greater access and equity.