Joe Squeri and Barclays to Receive Honors at 2013 ROI Corporate Dinner
Last year, at our very first ROI (Reach Opportunity Impact) Dinner, Per Scholas recognized the leadership of JPMorgan Chase, one of our longest-term corporate partners, and Guy Chiarello, the bank's most recent Chief Information Officer. This year we are proud to honor one of our very newest – Barclays and Joe Squeri, Chief Information Officer of Barclays Corporate & Investment Bank – at the second annual ROI dinner on June 12, 2013.
Per Scholas' annual ROI dinner celebrates our accomplishments with the corporate partners large and small who play so many key roles creating better futures for our graduates. We are thrilled to recognize the high level of impact that Joe and his colleagues have brought to Per Scholas. In a very short time, Barclays has engaged with Per Scholas in four essential areas – providing major funding, volunteers, employment opportunities and board leadership. The impact has already begun to take shape.
"Joe and Barclays have stepped up to the plate in a big way, contributing major funding and volunteers for our program along with job opportunities for our graduates," says Plinio Ayala, Per Scholas President and CEO. "They understand effective corporate citizenship and are deeply supportive of our mission to help the New Yorkers most affected by the jobs crisis. They are making an enormous difference."
"At Barclays, supporting our local communities is core to our culture. Per Scholas has been a great community partner for Barclays, and one with a proven track record of success for the young people in its IT job training and placement program. I am proud for Barclays to serve as a role model for other companies that are just getting to know Per Scholas, and I look forward to introducing more people to its work," expressed Joe Squeri, Barclays.
To learn more about the Per Scholas ROI dinner and to join us in celebrating Joe Squeri and Barclays on June 12.
Sign up for our Monthly Impact Report
More News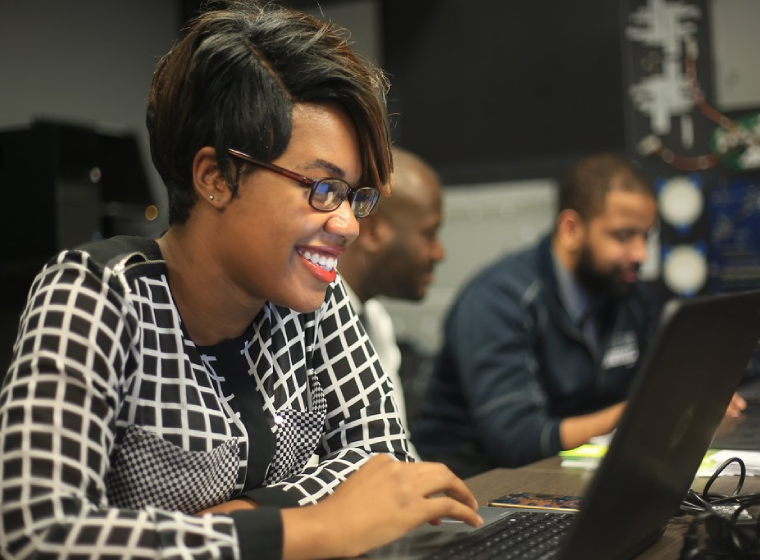 Donate Now
Your support makes a powerful difference in our ability to build a technology talent training solution that creates greater access and equity.