Melissa Stallings Named New Managing Director Of Per Scholas National Capital Region
Melissa Stallings joins Per Scholas as the new Managing Director in the National Capital Region (NCR) in Silver Spring, MD, succeeding former Managing Director Bridgette Gray who was appointed to Executive Director of National Sites at Per Scholas. Ms. Stallings is a long-time supporter of Per Scholas, even attending the site's Grand Opening ceremony when doors opened in 2014. She is excited to support Per Scholas' mission in her new capacity as Managing Director.
"I'm honored to be the Managing Director for Per Scholas in the National Capital Region. The leadership, excellence, and dedication of the team and their diligence to be innovative and responsive to the needs of businesses have laid a solid foundation on which I will continue to build. I've spent 9 years of my career devoted to impacting and expanding economic opportunities for residents in the National Capital Region. I am committed to continuing this great work to strengthen our workforce, influence greater economic development and meet the talent needs of businesses in the region," Melissa shared.
Melissa brings nearly a decade of experience in program and project management in community and economic development. Prior to Per Scholas, Melissa served as the Manager of Workforce Development at Goodwill of Greater Washington, where she led multiple projects, most notably a $2 million grant dedicated to recruit, train and place 700 District residents in employment opportunities with Marriott International.
Prior to Goodwill, Melissa worked for the Department of Employment Services in Washington, D.C. where she led the opening of a new state of the art workforce center, and other nonprofit organizations such as The Arc and The Epilepsy Foundation of Metropolitan Washington.
"Melissa will be a huge asset to our NCR team bringing with her valuable industry expertise from the region's education, nonprofit, and economic development sectors. We are thrilled that she has officially transitioned from being a supporter to becoming the Managing Director," shared Plinio Ayala, President and CEO of Per Scholas.
Stallings' successor, Bridgette Gray, was promoted into a newly created role to support Per Scholas' national growth as the first-ever Executive Director of National Sites at Per Scholas. Bridgette is responsible for supporting all site Managing Directors to ensure program performance, financial sustainability, and strategic growth of each region.
"Melissa's extensive experience in workforce development and intimate knowledge of the region makes her the perfect fit for advancing the region's impact and success" shares Gray.
Per Scholas National Capital Region opened in April 2014 and to date has enrolled 150 individuals from the IT Support training with an 81% graduation success rate. Already 88% of graduates are employed, the highest among Per Scholas sites. Local partnerships with employers such as Dynamic Network Solutions and MagView have been integral to the region's success. The two firms collectively have hired nearly 20% of the graduates. In 2016, the site launched a cybersecurity training pilot with funding support from Symantec. Read more here.
Sign up for our Monthly Impact Report
More News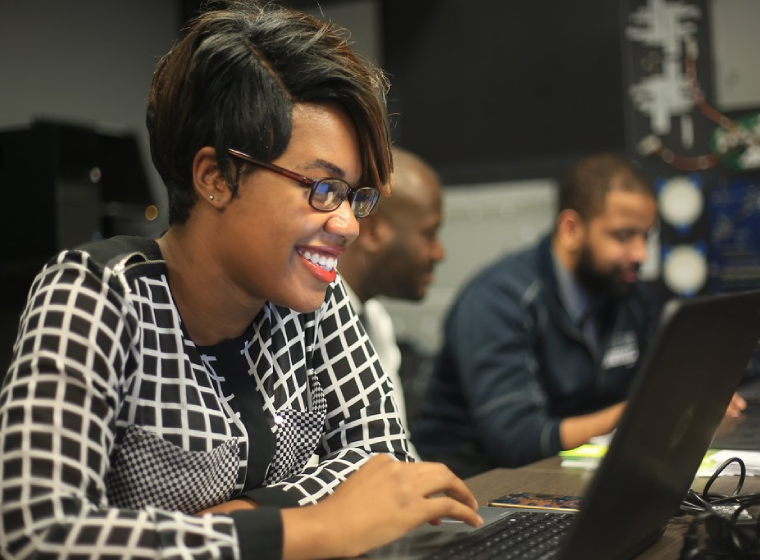 Donate Now
Your support makes a powerful difference in our ability to build a technology talent training solution that creates greater access and equity.