Meet Vanessa: 20 year Per Scholas Alum Pushing Her IT Career to New Heights: Monthly Impact Report – Dec. 2016
Twenty years ago, Vanessa Brown visited her local library and learned of a free computer training program called Per Scholas. After eight years in the military working as an air conditioning and refrigeration technician, Vanessa felt she had no transferable skills that could get her employment. Taking a leap of faith, she applied for the Per Scholas training and was accepted.
Learning to become an IT professional was no easy task for the veteran who was never acclimated with computers. "I had no idea about computers. We had no computers in school and through my military career, we didn't use computers; it was all paper. What if I can't do this?"
Vanessa attributes her successful completion of the course to the President and CEO, Plinio Ayala, and the instructors who made it easy for her to learn. Vanessa says, "They didn't assume that you should know something about computers. They took lessons back to an elementary level to make sure we understood everything." At the end of the training, Vanessa felt a sense of pride owning a computer that she built herself.
Currently, Vanessa is Solution Center Analyst with Children's HealthCare: Atlanta. She breezed through her two-week onboarding process within two days, and within six weeks, she trained four other professionals. Vanessa feels that her two decades of IT experience would not be possible if she hadn't taken a chance with Per Scholas. "Before Per Scholas, I had zero technical skills. I didn't know what a floppy drive was or anything!"
Sign up for our Monthly Impact Report
More News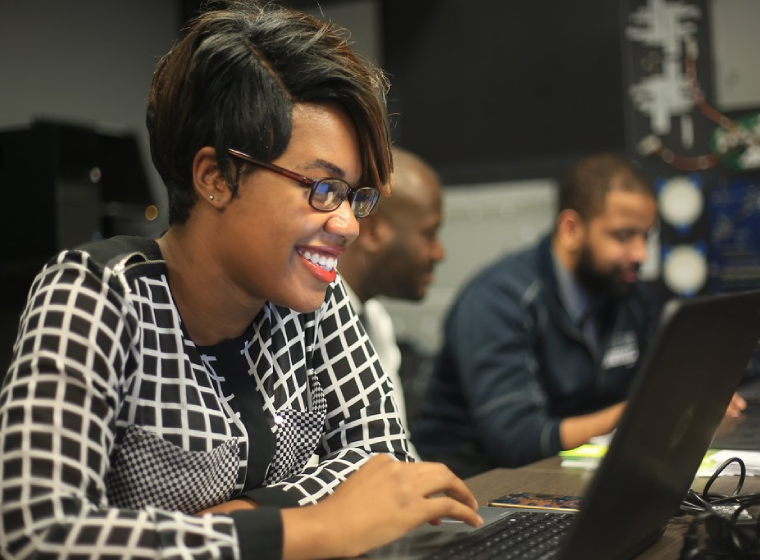 Donate Now
Your support makes a powerful difference in our ability to build a technology talent training solution that creates greater access and equity.