PER SCHOLAS CINCINNATI HOSTS 2ND TOSS FOR TECH FUNDRAISER: Monthly Impact Report – May. 2017
Per Scholas Cincinnati celebrated the second Toss for Techs Cornhole Tournament at the CityLink Center on Tuesday, April 25th with close to 150 guests representing employer partners, community leaders and Per Scholas students and alumni.
The event succeeded in raising over $23,000 to support future Per Scholas students enrolled in IT Support and Software Testing courses. Per Scholas partnered with the American Cornhole Organization for the second year in a row to organize a fun tournament for supporters. Fifteen local employer partners invested in Gold and Silver level sponsorships to enter twenty-four cornhole teams into a competitive frenzy that lasted from 5pm-8pm. Returning champions from The E.W. Scripps Company defended their title going on to win the event for a second year in a row!
The race is on to see who can take down Scripps at future tournaments.
The evening's program featured 2016 Per Scholas Graduate, Angela Bedford, a Quality Assurance Analyst at Thrive Impact Sourcing. Angela shared her journey to Per Scholas, working as an Access Service Representative at the Cincinnati Children's Hospital Medical Center. She described her annual 20 cent increases and the mounting bills and overtime hours required to take care of her family. Angela always had an aptitude for technology, supporting doctors at the hospital with IT troubleshooting needs, so when she found Per Scholas, a viable option to advance her career, she jumped at the opportunity. Currently working for Per Scholas' largest Cincinnati partner, Thrive Impact Sourcing, Angela shared "I'm not dreading going to work everyday. I'm not frazzled, frustrated, or disappointed anymore." She experienced a $12k or 30% raise after switching careers and is able to cover her bills and experience more free time with her family. Angela was recently featured on the local WCPO channel and to hear her interview, click here.
Guests were also treated to food catered by Montgomery Inn and a live DJ, a raffle, auction items and drinks that contributed to a shared night of celebration and collaboration. Over the past year, Per Scholas Cincinnati has experienced improving metrics driving renewed interest in the trainings and support that the organization offers.
In 2016, 98% of students who entered into Per Scholas Cincinnati's classrooms graduated and 89% of those students have been placed in jobs earning an average of $35,000 every year. The dramatic success is owed to the continued investment of local community members and employers who provide constant investment and partnership opportunities to the organization. The demand for tech jobs in the region continues to grow, and Per Scholas' expertise training and placing graduates is experiencing increasing demand for employers around the country.
A huge thank you goes out to our sponsors for supporting Per Scholas throughout the years. Sponsor organizations have hired Per Scholas graduates, invested resources, volunteered staff hours and provided advisory support. These types of partnerships ensure Per Scholas is connected to local talent and local demand, providing improving services to the Greater Cincinnati Tech community.
Thank you to our Gold Sponsors: Thrive Impact Sourcing, First Financial, TEKsystems, CDK Global and our Silver Sponsors: Qvidian, The E.W. Scripps Company, Pomeroy, Immedion, Lightower, Kroger, Promark, CompuCom, Ernst & Young, CityLink and Vernovis.
Check out past Monthly Impact Reports here.
Sign up for our Monthly Impact Report
More News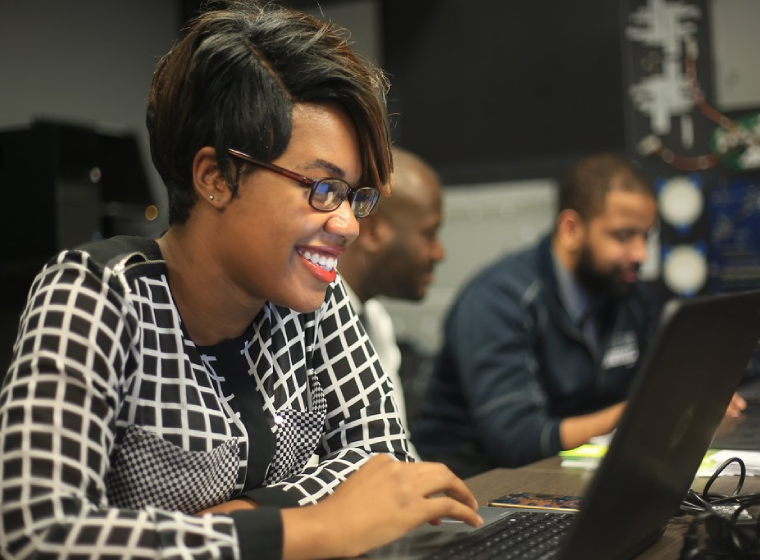 Donate Now
Your support makes a powerful difference in our ability to build a technology talent training solution that creates greater access and equity.