Per Scholas Expands Cybersecurity Training to Brooklyn: Monthly Impact Report – Nov. 2016
October was Cybersecurity Month, and at Per Scholas, we're proud to offer several cybersecurity training opportunities – including one we kicked off this fall.
Our newest Per Scholas site in Brooklyn is home to a 16-week cybersecurity training track, developed in close partnership with Barclays – which has committed to hiring 10 Per Scholas cybersecurity students for six-month paid internships upon graduation.
In 2015, there were more than 209,000 unfilled cybersecurity jobs in the U.S., and more than one million around the world. By 2019, that number is projected to reach 6 million. Our collaboration with Barclays will enable Per Scholas students to gain real-world experience in the financial services cybersecurity after graduation that will prepare them for careers in this growing field.
The site in Brooklyn joins the National Capital Region as the second Per Scholas site to offer cybersecurity training. Just one year ago, we launched a partnership with cybersecurity giant Symantec when it invested $375,000 in cybersecurity training at our National Capital Region site. We became a Cyber Career Connection (S3C) partner to train military veterans for careers in cybersecurity.
Through the SC3 cybersecurity program, Per Scholas provides military veterans with tuition-free training in IT support and cybersecurity. The first eight weeks of training facilitated by Per Scholas prepare participants with the foundation of IT infrastructure and support leading to the CompTIA A+ certification. The second phase of the training is provided in partnership with Anne Arundel Community College (AACC) and provides four additional months of training that leads to Network+, Security+ and Ethical Hacker Certifications and entry-level employment assistance into cybersecurity.
Through this partnership, Per Scholas has trained seven veterans so far for the National Capital Region's growing cybersecurity industry.
Sign up for our Monthly Impact Report
More News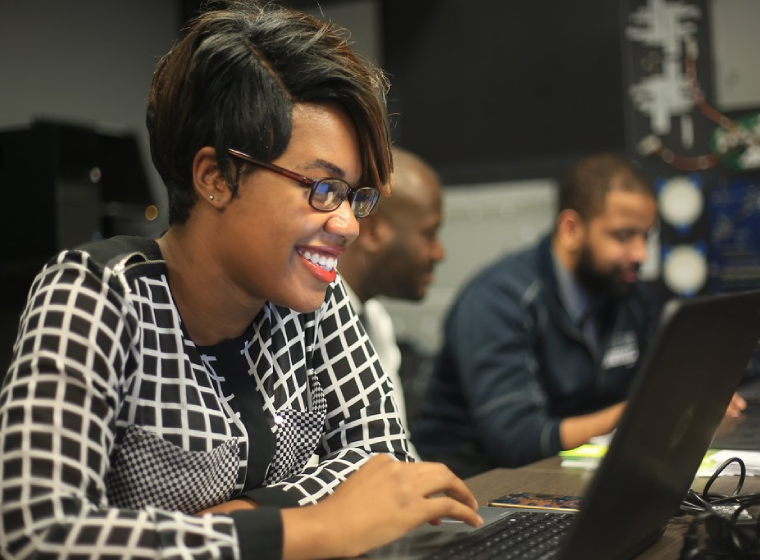 Donate Now
Your support makes a powerful difference in our ability to build a technology talent training solution that creates greater access and equity.