Meet Jusharra: A lover of tech willing to travel 1,300 miles to pursue her dream: Monthly Impact Report – Oct. 2016
Some people are willing to go great lengths to pursue their dreams. Sometimes those lengths span 1300 miles and five states.
A few years ago, Jusharra Goree was working at Google Express in California, dreaming about working in IT. She's always known that she loved tech, but with no college degree or formal training, she wasn't sure she could cut it in the industry. Then she heard about Per Scholas from a friend and asked herself, "What are you going to do? You're at this point in your life and this is that opportunity you were looking for."
So she took it and headed to Dallas.
Just a few weeks later, Jusharra had enrolled at Per Scholas, started a tech group for ideas-sharing, and started studying for her certifications. At Per Scholas, she says, the spirit of collaboration and camaraderie helped everyone to learn more and achieve success. Within two weeks of graduating, Jusharra has been hired as a technician for a Qualcomm partner. She says her colleagues have been impressed with her performance, and that she is a valuable member of the team.
Jusharra is pursuing further certifications and plans on becoming a Network Analyst working with databases and handling huge IT projects. She says, "You can do an online course, but they pale in comparison to the hands on training Per Scholas gives you. It gave me the confidence to say "I know my stuff."
Sign up for our Monthly Impact Report
More News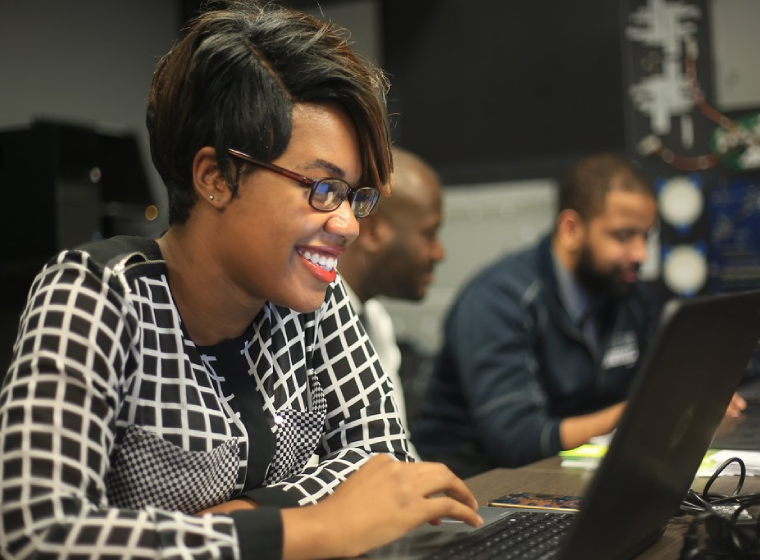 Donate Now
Your support makes a powerful difference in our ability to build a technology talent training solution that creates greater access and equity.