National Tech Training Nonprofit Per Scholas Announces Expansion to Greater Boston with Plans to Launch New Regional Facility in the heart of Kendall Square
CLICK HERE TO APPLY FOR PER SCHOLAS GREATER BOSTON'S NETWORK SUPPORT COHORT LAUNCHING IN OCTOBER.
Per Scholas Greater Boston will be working with local communities and stakeholders to offer no cost technology skills training programs and career support services.
Per Scholas, a national tech training nonprofit that has successfully served thousands of low-income job-seekers since 1995, announced that it will be expanding its proven training model to the Greater Boston region. Beginning this spring, Per Scholas Greater Boston will provide no cost skills training, talent development and career placement support to local residents interested in pursuing or deepening a career in technology.
With the launch of Per Scholas Greater Boston, the organization now operates in eight cities across seven different states. Per Scholas collaborates closely with employers, government agencies, philanthropies, and non-profit organizations to develop a more diverse and inclusive technology workforce. Nationwide, Per Scholas has an 85% graduation rate, an 80% placement rate for graduates and students increase wages by 400%, on average, in their first tech role.
"We are thrilled to announce that Per Scholas will be expanding into Greater Boston and surrounding neighborhoods. The continued growth of the region's tech hub has created a growing demand for qualified and diverse tech talent among employers and produced career pathways for local residents. In the years ahead, we look forward to engaging with the Greater Boston community to expand access to meaningful employment opportunities and further bolster the tech talent pipeline," said Plinio Ayala, President and CEO of Per Scholas.
Per Scholas Greater Boston is currently accepting applications for its inaugural class and will extend enrollment opportunities to a select number of applicants following its comprehensive admissions process. Enrolled students are expected to complete a 4 month course that will prepare them for in-demand IT roles within the Greater Boston business community. Upon completing the initial program, Per Scholas Greater Boston graduates will have access to a minimum of two years of dedicated alumni career support services.
Greater Boston community members interested in applying for the free technical training offered by Per Scholas can visit www.perscholas.org/greaterboston to submit an application. Applications are now open for the first IT Support class which will begin in April, and admissions will be conducted on a rolling basis for future classes throughout the year.
Per Scholas will be housed at at 255 Main Street in Cambridge as part of a workforce development initiative activated by the Cambridge Redevelopment Authority and Boston Properties. Just steps from the Kendall/MIT Red Line T stop, Per Scholas Greater Boston will feature state-of-the-art classrooms designed to facilitate the hands-on instruction of today's most in-demand technology skills identified by regional employer partners throughout New England. The expansion is made possible with generous support provided by BlackRock, Salesforce.org, SkillWorks, and The Boston Foundation.
"Across the nation, Per Scholas continues to play a pivotal role in building a technology workforce that is increasingly skilled, equitable and diverse," said Ebony Frelix Beckwith, EVP and Chief Philanthropy Officer, Salesforce.org. "Per Scholas has developed a blueprint for producing effective and meaningful social impact in communities all over the country, and we're excited to support their expansion to Greater Boston."
"We are excited to support Per Scholas' expansion to Greater Boston," said Marybeth Campbell, Executive Director, SkillWorks. "Representing public and private interests, we see an immediate need for workforce providers to collaborate directly with regional Boston employers to improve skill development and fuel talent pipelines within the commonwealth."
"We are excited to be able to support Per Scholas' expansion to Greater Boston as part of our ongoing commitment to close the opportunity gap in Greater Boston," said Orlando C. Watkins, Vice President for Programs at The Boston Foundation. "By creating new pathways into Greater Boston's strong tech economy, Per Scholas is helping to develop a workforce that better reflects our region's diversity, and providing opportunities that can change the life trajectories of workers and their families."
"Year Up is thrilled to partner with Per Scholas to expand technology skills training and professional development opportunities to the Greater Boston community," said Gerald Chertavian, founder & CEO of Year Up. "Led by newly appointed Managing Director, Robin Nadeau, with over twenty years of experience in the field, Per Scholas will offer a critical resource to support this region to achieve the scale and impact needed to meet the growing employer demand for qualified professionals. Per Scholas' proven model has demonstrated social and economic impact for families across the country and we are looking forward to partnering with them as they include Greater Boston as one of their new locations."
"Jewish Vocational Service welcomes Per Scholas to the Greater Boston community. As our region continues to develop the resources and infrastructure needed to support both the business sector and community growth, Per Scholas' proven model will provide a comprehensive pathway to long term sustainable career success," said Jerry Rubin, President and CEO, Jewish Vocational Service. "We look forward to partnering with Per Scholas to recruit, train and place individuals into technology careers and strengthening equity and inclusion across Boston's growing workforce."
"At Cambridge Family and Children's Service, we know that a good job can change everything for an individual and their family. The opportunity Per Scholas' training will offer to families in Cambridge and the Greater Boston area goes beyond increased earning potential," said Robert Gittens, Executive Director, Cambridge Family and Children's Service. "These sustainable careers can provide sizeable income gains, and in turn, access to affordable healthcare, food security, paid time and childcare. Further, these changes will have a lasting impact beyond the present and impact the lives of children and grandchildren who may themselves grow up passionate about the world of tech. I'm happy to welcome Robin Nadeau into her new role as Managing Director of the Per Scholas Greater Boston site. With her years of experience in workforce development and working with communities, coupled with her passion for creating access and opportunity, she is the ideal person to launch and lead the growth of this new opportunity in our area."
Sign up for our Monthly Impact Report
More News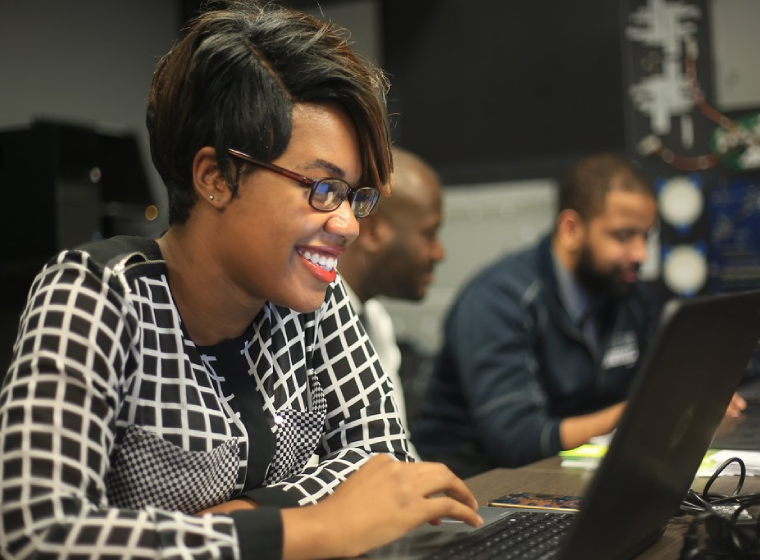 Donate Now
Your support makes a powerful difference in our ability to build a technology talent training solution that creates greater access and equity.