Per Scholas Baltimore Awarded Grant and Named 2022 Neighborhood Builders® by Bank of America
Per Scholas Baltimore has been named as a 2022 Bank of America Neighborhood Builders® awardee for their work in Baltimore and Greater Maryland. As a Neighborhood Builder, each organization receives a $200,000 grant over two years. In addition to the grant, Per Scholas Baltimore will receive comprehensive leadership training for the executive director and an emerging leader on topics including increasing financial sustainability, human capital management, and strategic storytelling. The program also enables Per Scholas and Innovation Works, the other Neighborhood Builder honoree, to join a network of peer organizations across the U.S. Neighborhood Builders® continues to be the nation's largest investment into nonprofit leadership development.
"Organizations like Per Scholas and Innovation Works are the backbone of our local community—they work closely with individuals, entrepreneurs and community members to understand obstacles and develop programs and services that help eliminate the barriers to economic mobility," said Janet Currie, president, Bank of America Greater Maryland. "It's important that we direct capital and the necessary resources and training to help position these non-profits for long-term success as they continue to make a positive impact."
Per Scholas Baltimore provides free technology training to residents of Baltimore City, Baltimore County, Anne Arundel County and Howard County. Conveniently accessible by CityLink bus lines, the Baltimore-based organization offers cybersecurity certifications, professional certification programs for IT support, AWS Cloud certifications, TEKsystems training, and more. Through its no-cost training, graduates are able to transform their lives, gaining jobs with competitive salaries in the tech industry. In 2023, Per Scholas Baltimore will train 150 future technologists.
"Being named a Neighborhood Builder grantee is incredibly humbling and will enable Per Scholas to continue to advance economic mobility right here in Charm City," said Per Scholas Baltimore Managing Director Jessica Diaz Council. "Our graduates go on to earn three times their pre-training wage—increasing opportunity in the city we love."
The invitation-only program is highly competitive, and organizations are selected by a committee comprised of community leaders and past Neighborhood Builders honorees. 
Since 2004, through its Neighborhood Builders program, Bank of America has partnered with 31 nonprofits in Baltimore, investing $6.2 million to provide economic mobility opportunities within the Baltimore area. Through 2021, Bank of America has invested over $280 million in 50 communities through Neighborhood Builders, partnering with more than 1,400 nonprofits and helping more than 2,800 nonprofit leaders strengthen their leadership skills. Neighborhood Builders is just one example of how Bank of America deploys capital in communities, builds cross-sector partnerships, and promotes socioeconomic progress as part of its approach to responsible growth.
Sign up for our Monthly Impact Report
More News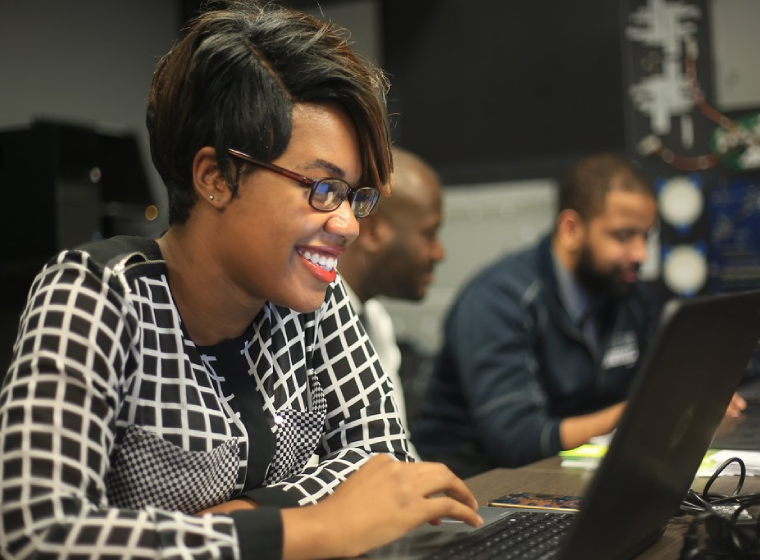 Donate Now
Your support makes a powerful difference in our ability to build a technology talent training solution that creates greater access and equity.