Per Scholas awarded Leadership Circle Award from PIMCO Foundation
The PIMCO Foundation, the charitable arm of global investment management firm PIMCO, presented Per Scholas with the 2015 Leadership Circle Award on December 3. Recipients of this award are organizations adept at growing their impact and demonstrating ingenuity, while maintaining their quality and increasing their results.
"For 20 years, Per Scholas has been an innovator and leader in New York City. Our work shows that we will stop at nothing to create better opportunities for our students and their families. We are extremely honored to be chosen out of PIMCO's 57 grantee partners for this award, and grateful to PIMCO for their continued support of our mission and programs," shares Executive Director of Social Venture and Innovations, Angie Kamath.
PIMCO is a Major Partner of Per Scholas, representing multiple levels of engagement with our organization over the past four years, including funding, volunteerism and leadership. In addition to hosting two volunteer events, PIMCO has given more than $150,000 in support of Per Scholas' commitment to diversifying the tech-talent pipeline by training 1,000 women technologists by 2018. PIMCO has supported numerous Per Scholas events, including our first annual Women in Technology event in 2014. And in 2015, Mr. Sagar Bhatt, Vice President Portfolio Manager at PIMCO, joined the New York City Advisory Board, bringing his leadership to help further the work of Per Scholas in NYC.
Douglas Hodge, Chief Executive Officer of PIMCO and President of the PIMCO Foundation, shared in the presentation of the award, "Since inception, the PIMCO Foundation has awarded nearly $22 million to our nonprofit partners that are focused on solving some of the world's most pressing issues. And this year is no different, as we continue to invest in organizations that are engaging in our local and global communities and empowering others to better their lives."
Thank you to the PIMCO Foundation for this honor. To learn more about how your company can support Per Scholas in many different ways, go to perscholas.org/partner.
Sign up for our Monthly Impact Report
More News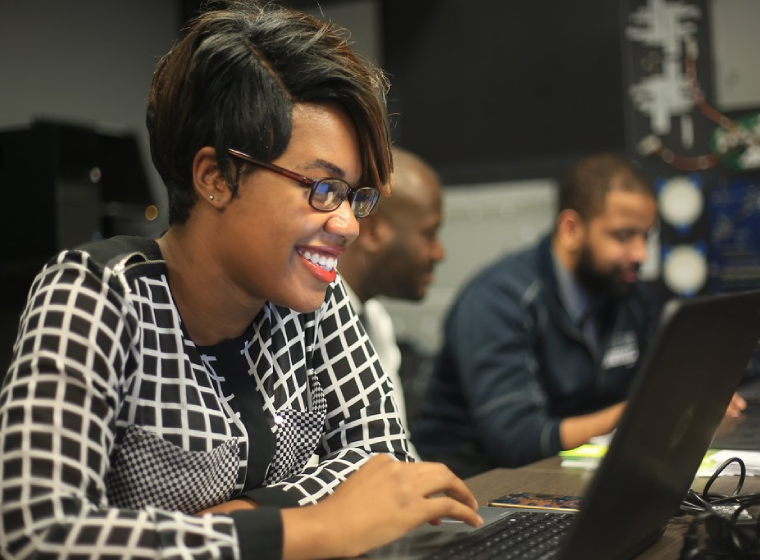 Donate Now
Your support makes a powerful difference in our ability to build a technology talent training solution that creates greater access and equity.