Per Scholas' Bronx Campus Featured in the Bronx Times
Earlier this week, Per Scholas New York's Bronx campus was featured in the Bronx Times. The article described how Per Scholas is addressing the digital divide in tech, and breaking down barriers to entry into the tech industry, such as gender disparities in the field and lack of accessibility. 
Per Scholas has taken great strides over the years to increase the number of women in tech. "While women make up just under 30% of the tech workforce, that gender gap is steadily closing in Per Scholas' network where 41% of their learners were women last year," the article stated. Per Scholas New York Managing Director, Debbie Roman, was quoted in the piece, describing the collaborative effort it takes to create a supportive environment for women in tech.
Another issue that Per Scholas is seeking to tackle is the digital divide that has disproportionately affected students of color in the Bronx, setting students in majority-Black schools up to a year behind their peers in majority-White schools. "Why is broadband sort of seen as an added luxury?" Debbie Roman said in the article. "Closing that digital divide is relevant to anyone being able to get out of poverty and be able to enter into meaningful work space."
Read the full article here!
Sign up for our Monthly Impact Report
More News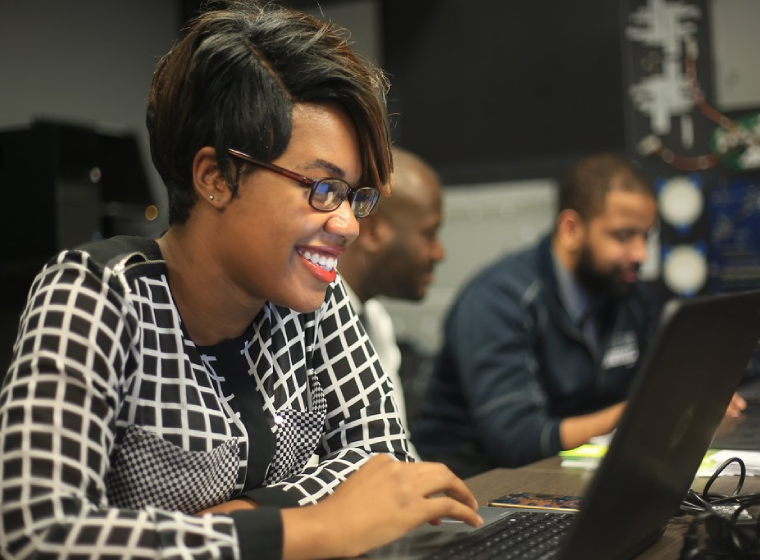 Donate Now
Your support makes a powerful difference in our ability to build a technology talent training solution that creates greater access and equity.