Per Scholas Partners With Hired to Hold Alumni and Learner Webinar Event
Per Scholas partnered with Hired in August for a webinar for our learners to learn how to employ their potential. This was an enriching opportunity for our learners to connect with business professionals to gain industry knowledge on marketing themselves.  The virtual event lasted for an hour and a half and was a chance to network as well. 
More than 200 learners and graduates in Software Engineering, Cybersecurity, and AWS re/Start cohorts attended the Hired and Per Scholas webinar on Tuesday, August 2, 2022, to learn how to employ their potential with Hired, the largest AI-driven global marketplace that matches high-intent tech talent with the world's most innovative companies. "Being able to develop and enhance relationships with Hired gives our learners and graduates 'the edge' as they gain access to an additional network of employers," reflected Per Scholas Enterprise Account Manager Patrick Kazadi. "It is great to work with partners that are learners-centric."
This innovative session consisted of a presentation to sign up for Hired and a chance to obtain coding assessment badges with a signup link specific for Per Scholas graduates. This was all followed by a live Q&A with the Hired Partnerships team.
We are proud that so many of our learners and graduates joined this webinar and took the next step toward their tech career opportunities. If you would like to partner with Per Scholas for webinars or professional development opportunities, please contact Miguelina Manriquez at [email protected]! Additionally, if you'd like to sign up as a learner, visit the Hired site!
Sign up for our Monthly Impact Report
More News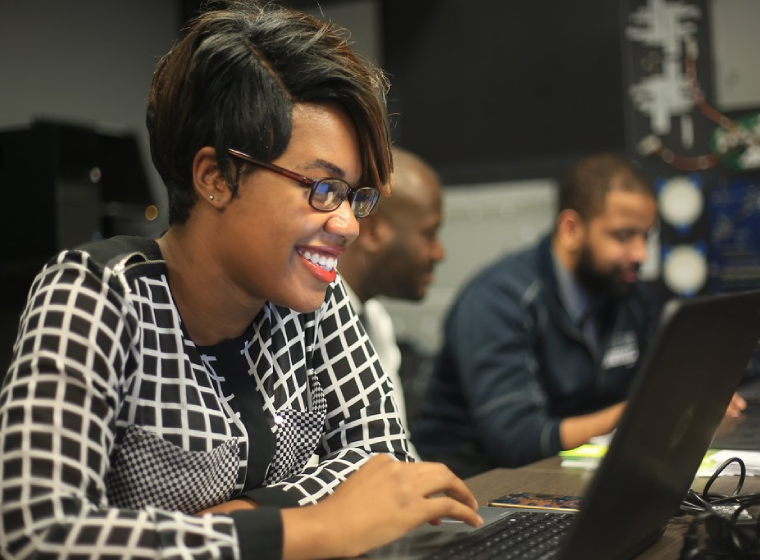 Donate Now
Your support makes a powerful difference in our ability to build a technology talent training solution that creates greater access and equity.