Per Scholas Phoenix Hosts Open House Event and Introduces New Managing Director
Phoenix, AZ (November 1, 2023): Per Scholas, a leading nonprofit organization dedicated to advancing economic mobility for underserved communities through IT training and job placement, welcomes you to an open house event at its new Phoenix campus on Friday, November 3. 
Community members in attendance will learn more about Per Scholas and their transformative work in providing training, certification, and job placement services for individuals looking to break into the technology industry. 
"We are excited to welcome the Phoenix community to our open house and showcase the incredible impact that Per Scholas has in empowering individuals with IT skills and career opportunities," said Jaclyn Boyes, Regional Senior Vice President. "We are dedicated to providing a pathway to economic mobility for underrepresented communities, and this event is an excellent opportunity for the community to meet our team, understand our programs, and connect with our mission."
Attendees will also have the opportunity to connect with the newest Per Scholas Phoenix team member, Managing Director Jerry J. McPherson, who joined in June 2023.

An economic activist, community leader, and dedicated change agent for unrepresented communities, McPherson brings a wealth of experience to his role, having previously served as the Director of Economic Empowerment at the Greater Phoenix Urban League, serving as a CPA in both public and private practice and is a proud veteran of the United States Military. 
"Throughout my career, my primary focus has been on creating economic opportunities and enhancing the quality of life for others," shares McPherson. "The technology industry offers a unique platform for career growth and financial stability that many from underserved communities have not benefited from. At Per Scholas, we are unlocking potential and harnessing the power of the evolving tech sector to make transformational change. I am honored to lead this team dedicated to changing the face of tech right here in Arizona."
McPherson is an accomplished leader with recognitions that include "40 Under 40" by both the Phoenix Business Journal and CPA Practice Advisor. 
Come meet the Per Scholas staff, alumni, and community partners and discover how you can be a part of Phoenix's vibrant tech ecosystem.
When: Friday, November 3
Time: 1:30 p.m. — 5 p.m. 
Where: Per Scholas Phoenix, 3003 N. Central Ave., Phoenix 85012
The event will feature a networking mixer, door prizes, refreshments and appetizers, and campus tours. Individuals are encouraged to register their attendance. 
About Per Scholas:
Per Scholas is a national organization that has been advancing economic mobility for 25 years. Through rigorous training, professional development, and robust employer connections, we prepare individuals traditionally underrepresented in technology for high-growth careers in the industry. We partner with leading employers to build more diverse talent pools, directly connecting our graduates to new career opportunities at businesses ranging from Fortune 500 companies to innovative startups. With campuses in 22 cities, Per Scholas has trained more than 20,000 individuals in tech skills, building bridges to careers in technology. To learn more, visit PerScholas.org.
Sign up for our Monthly Impact Report
More News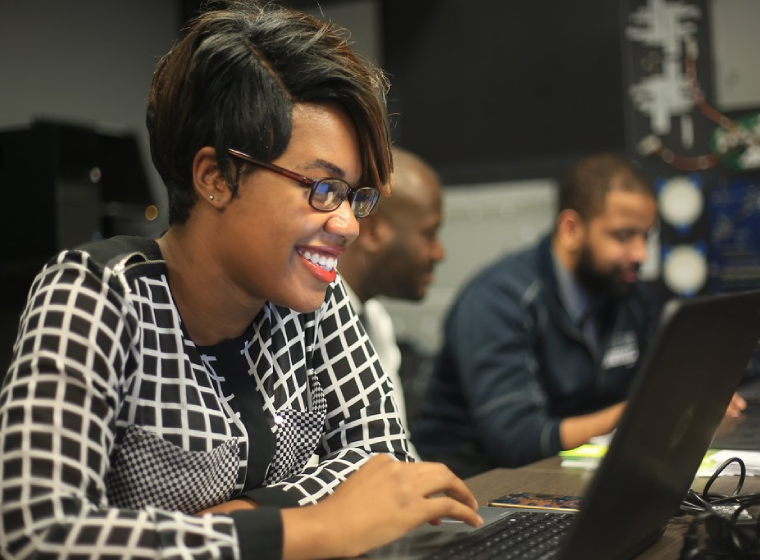 Donate Now
Your support makes a powerful difference in our ability to build a technology talent training solution that creates greater access and equity.