Per Scholas Receives Funding from Citizens Philanthropic Foundation for Alumni Upskilling Program
Earlier this spring, Per Scholas received $50,000 from the Citizens Philanthropic Foundation for our Per Scholas Alumni Upskilling program, which provides continued support to our alumni after they leave Per Scholas. Focuses of the program include  access to career and financial counseling, upskilling courses, and more. 
This funding was part of a commitment by Citizen Bank's Citizens Charitable Foundation and Citizens Philanthropic Foundation to grant $350,000 to support technical training and career counseling in the state of New Jersey. Other funding recipients included Greater Newark LISC, Urban League of Essex County, and Year Up New Jersey.
Jessica Zorola, Per Scholas Newark's Managing Director, was interviewed by NJ Tech Weekly about Per Scholas' participation in this grant program. "As a result of the investment from the Citizens Philanthropic Foundation, Per Scholas is going to be able to grow our alumni upskilling offerings for individuals here in Newark and the surrounding New York City metro area," Jessica said. "People who have graduated from Per Scholas want the opportunity to move around in the tech industry, and to qualify to move up the ranks. If you think about careers in tech, they are constantly changing and evolving, so learners need to acquire more industry-recognized certifications, building a little bit more of that skill set to build careers over time."
Jessica also emphasized the importance of grants like this in helping Per Scholas and other similarly-focused organizations promote equity in tech employment in New Jersey. In an industry that is predominantly white and male, it is important to increase opportunities for female and minority learners to thrive. "When I talk with our learners and alumni, I'm very open and honest about addressing the challenges of this lack of representation," Jessica told NJ Tech Weekly. "You know, only 4 percent of technologists nationwide identify as women of color like myself.  So, when I have my learners in the classroom and hear their stories, it can feel very impactful and powerful because they are bringing in that representation that is missing in tech."
Read the full news article here!
Sign up for our Monthly Impact Report
More News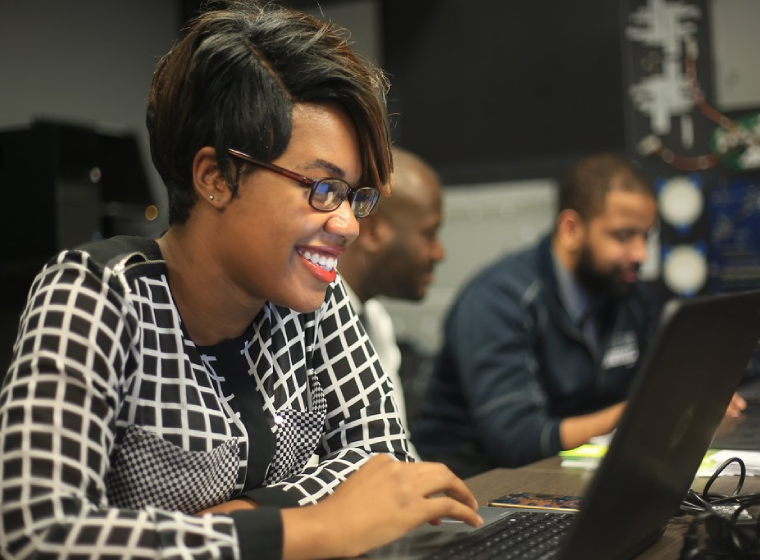 Donate Now
Your support makes a powerful difference in our ability to build a technology talent training solution that creates greater access and equity.