PING! Per Scholas Fall Event
We are very excited to announce PING!, our Fall 2012 ping-pong extravaganza to benefit Per Scholas. The event will be hosted at SPiN New York, Manhattan's premiere ping-pong social venue. Thanks to the Per Scholas Board of Directors covering all upfront expenses, 100-percent of the proceeds will go directly to support our free IT training and job placement services for hundreds of low-income and unemployed New Yorkers.
We would also like to acknowledge our host committee, comprised of board members along with key corporate and individual supporters. They have committed to making this event a huge success. Thank you to Ami Ariel, Plinio Ayala, Derek Braddock, Barbara Chang, Adam Nalewajek & Carolyn Gamanos, Tom & Catherine Holmes, Alice Huang, Carolyn Landis, Jessica Leavitt, Diane Lenz, Greg Sills, John Stookey, Ali Marano, Justin Model, Iris Otano, and Michael Wilson.
Prudential returned as a corporate sponsor for PING! They supported our spring ROI Dinner event as an Opportunity sponsor. Their continued commitment is humbling. We extend our thanks. We also welcome two new sponsors, Lenox Advisors and FSLV, along with board members — Plinio Ayala, Derek Braddock, Carolyn Landis and Greg Sills — who have purchased sponsorships themselves. Thanks to everyone for supporting our mission and fall event!
Tickets start at $125 and include unlimited food, beer, wine and as much ping-pong as you can handle. A doubles tourney will be hosted as well for the competitive types, and there will be fabulous prizes! Tickets are very limited and will go fast. Buy yours today.
Sign up for our Monthly Impact Report
More News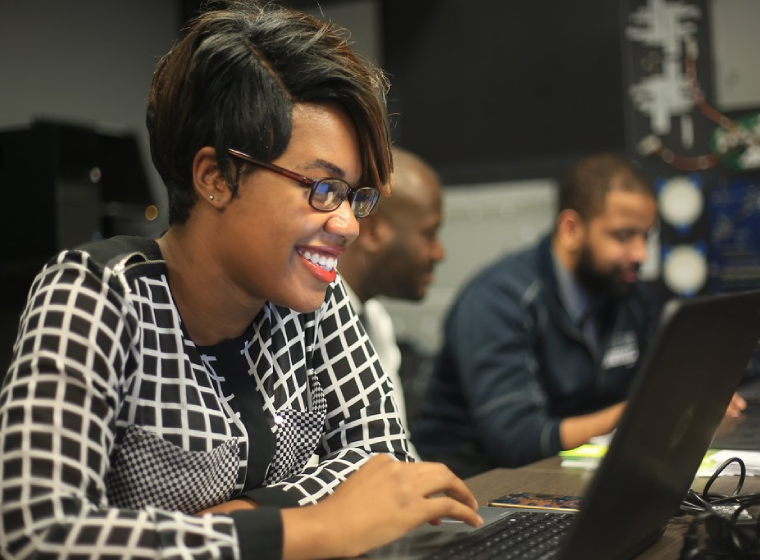 Donate Now
Your support makes a powerful difference in our ability to build a technology talent training solution that creates greater access and equity.