Plinio Ayala Honored by Crain's New York Business' Inaugural Hispanic Executive And Entrepreneur Awards
President and CEO Plinio Ayala (second from left) is joined by fellow finalist Paloma Hernandez (second from right) who serves as the CEO of Urban Health Plan. They are joined by Per Scholas Chief Operating Officer Michelle Pullaro (left) and Urban Health Plan Chief Talent and Learning Officer Rosa Agosto (right).
Per Scholas President and CEO Plinio Ayala was named among the finalists in Crain's New York Business, Custom Division, inaugural Hispanic Executive and Entrepreneur Awards. This year's awards, presented during Hispanic Heritage Month, celebrated the tremendous impact Hispanic executives and entrepreneurs make in the Empire State and recognize Hispanic leaders who are executing innovative business ideas and solutions as well as demonstrating a deep commitment to the New York City business community.
Throughout his career, Plinio has been dedicated to fostering success among diverse populations. He has more than 20 years of nonprofit management experience and is deeply committed to the fight against poverty. He was appointed President and CEO of Per Scholas in 2003, and in 2012, joined a diverse group of stakeholders with decades of experience in New York City's workforce system to develop a blueprint for the new mayor titled Re-Envisioning the New York City Workforce System.
"I'm deeply humbled to have been recognized as a finalist for the inaugural Hispanic Community Leader award by Crain's New York Business. Positively impacting the lives of my fellow New Yorkers has always been my focus," said Plinio Ayala, Per Scholas president and CEO. "Diversity of thought – and talent – encourages innovation and creates solutions to problems that often one person or just a handful of people may not achieve."
Here at Per Scholas, Plinio has led the organization in its national expansion, overseeing six new Per Scholas sites and supporting thousands of individuals as they launch successful careers in technology. Under Plinio's leadership, Per Scholas is building a more diverse technical workforce by creating on-ramps for women and people of color, groups staggeringly underrepresented in IT employment today. 90 percent of our students are people of color, a third are women and a third are disconnected young adults.
Additional information about the finalists and winners of this year's Hispanic Executive and Entrepreneur Awards can be found by visiting http://www.crainsnewyork.com/custom-media/hispanic-executive-awards.
Sign up for our Monthly Impact Report
More News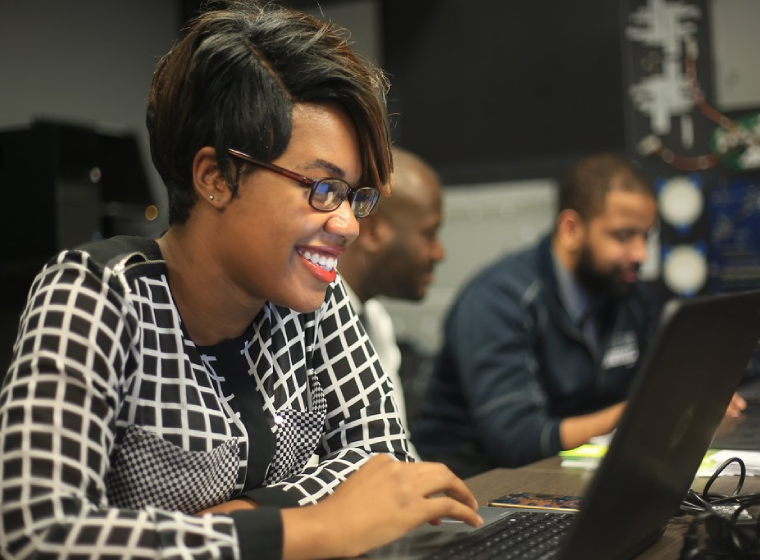 Donate Now
Your support makes a powerful difference in our ability to build a technology talent training solution that creates greater access and equity.