Plinio Ayala Participates in 2022 Social Innovation Summit
On June 8th, Per Scholas President and CEO, Plinio Ayala, spoke at the Social Innovation Summit in a Comcast NBCUniversal led panel discussion. Held in Washington, D.C. The Social Innovation Summit is a global social impact community whose events strive to bring together "the greatest innovators, changemakers, wayward thinkers, and black swans to come together to make real and lasting change towards social good." Participants take part in discussions, debates, and networking opportunities to promote important ideas and work towards bringing about positive social change.
The two-day event featured numerous speakers, followed by a series of breakout room discussion sessions. Plinio was one of the featured speakers in the first breakout session of the second day. The 45-minute session, entitled "Driving Economic Mobility Through Digital Equity," consisted of individual introductions followed by a series of questions intended to spark conversation amongst the speakers. The floor was then opened to questions from the audience, to promote audience participation.
Plinio's fellow breakout session speakers included Michael Ellison, Co-Founder and CEO of CodePath.org, a 501(c)(3) nonprofit that brings together employers, students, and colleges to eliminate inequities in technical education and recruiting, and Dwana Franklin-Davis, Chief Executive Officer of Reboot Representation, a Tech Coalition dedicated to closing the gender gap in tech by doubling the number of Black, Latinx, and Native American women earning bachelor's degrees in computing by 2025. Their session was moderated by Gwyneth Gaul, Associate Vice President of Strategic Partnerships & Community Impact at Comcast NBCUniversal.
The attendees discussed a variety of topics, including the shift to virtual learning during the pandemic, the role of innovation in each organization's mission, each organization's approach to partnership and collaboration, strategies to ensure that the economic mobility that digital equity provides remains sustainable in a rapidly changing world, and individual advice for potential funders evaluating digital equity. 
"There will be hundreds of thousands of jobs appearing in tech over the next few years that we can't imagine right now," Plinio told attendees. "At Per Scholas, we feel a strong sense of urgency, because the entry point is constantly moving. We provide the necessary tech training to ensure diverse, resilient people of color can get access to digital careers and take advantage of thriving wage opportunities."
Sign up for our Monthly Impact Report
More News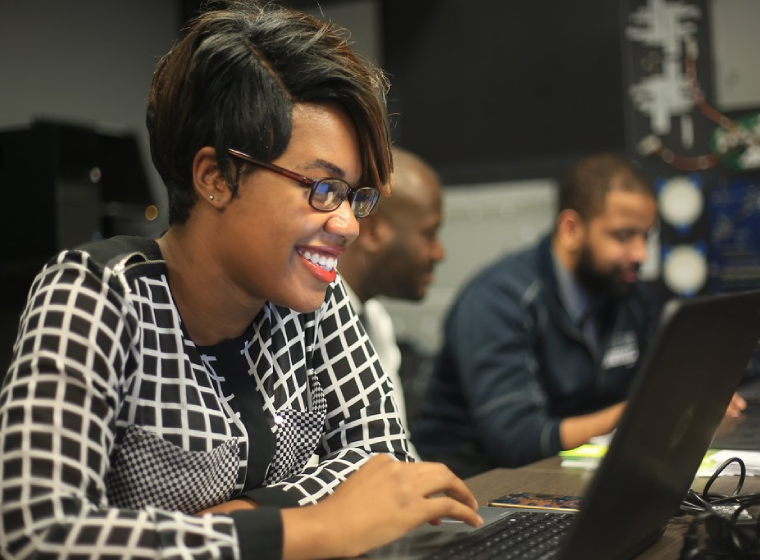 Donate Now
Your support makes a powerful difference in our ability to build a technology talent training solution that creates greater access and equity.