Tech Powered by Daughters: Jade Nesbeth
Ever since Jade Nesbeth got her first computer at age sixteen, she has love technology. She is the kind of person who takes things apart just to see how they work. She lives with her mom and grandmother in the Bronx, and her family relies on her income. Before coming to Per Scholas, she worked as a retail associate at the Gap, but she hoped her love of tech could become a career.
Jade found out about Per Scholas from her mom, who found an ad for the program. She decided to apply for the Cybersecurity course and was accepted. The decision to come to Per Scholas was a risk worth taking. "I made the decision to quit my part-time job and focus on learning the material," she recalls. "I had to keep up with the homework which was very difficult. The topics we were learning were new to me."
Jade graduated and earned an industry-recognized certification, which enabled her to find a contract job as a junior desktop technician with a managed service provider, providing IT support to large companies. She is gaining both technical and professional experience and is able save money. Not only can she support her mom and grandmother, she can send money to her extended family living in Jamaica. She plans to find a nicer apartment and earn more certifications so she can advance in her career.
Across New York, daughters and granddaughters like Jade are working hard to support their families. Thanks to your donation, Per Scholas will be here to provide pathways for their success.
← Back to the campaign | Learn more about Nakeitha & Mitchel Severe →
Sign up for our Monthly Impact Report
More News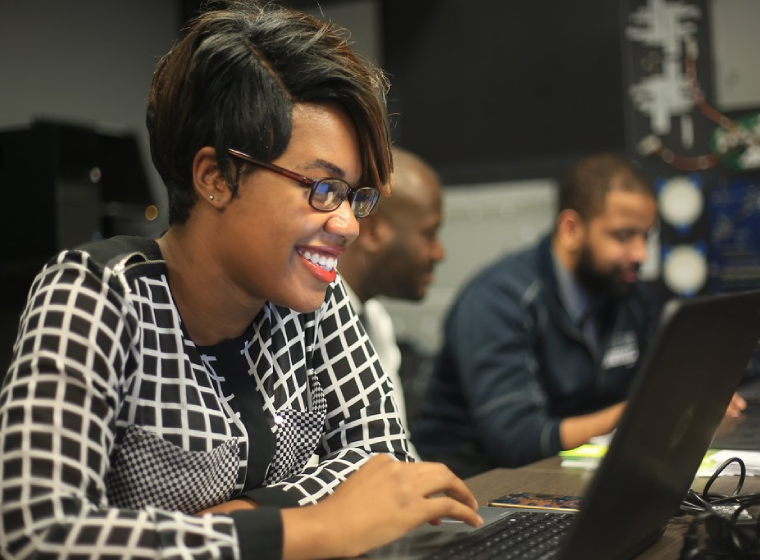 Donate Now
Your support makes a powerful difference in our ability to build a technology talent training solution that creates greater access and equity.