Tech Powered by Moms: Amika Latimer
Amika Latimer has always had an interest in how things work. When she was nine, she used to pull apart her SEGA Genesis system and put it back together again, just to see if she could. She had seizures as a kid, and studied neurology in college to try to understand them, but had to leave school in her third year to take care of her first child. "I loved school," she says, "but I had no support system to continue my education, so I had to drop out."
When Amika found Per Scholas, she and her three kids were living in a moldy apartment, and her daughter had recently been injured by a stray bullet. She knew she had to find a better situation for her family. Taking care of her family while taking IT Support at Per Scholas was a tough. "I was working double shifts on Saturdays and Sundays with three children… it was challenging staying balanced." She says that the staff at Per Scholas was supportive, and they even arranged counselling for her daughter.
After graduation, Amika found a job as a Technical Support Specialist, and everything has changed for her family. "Now I don't have to worry about bills," she says. "Yes, I have more money now, but I also love what I do."
Across Atlanta, moms like Amika are looking for their next opportunity to make a difference for their kids. Thanks to your contribution, Per Scholas will be ready for them.
Sign up for our Monthly Impact Report
More News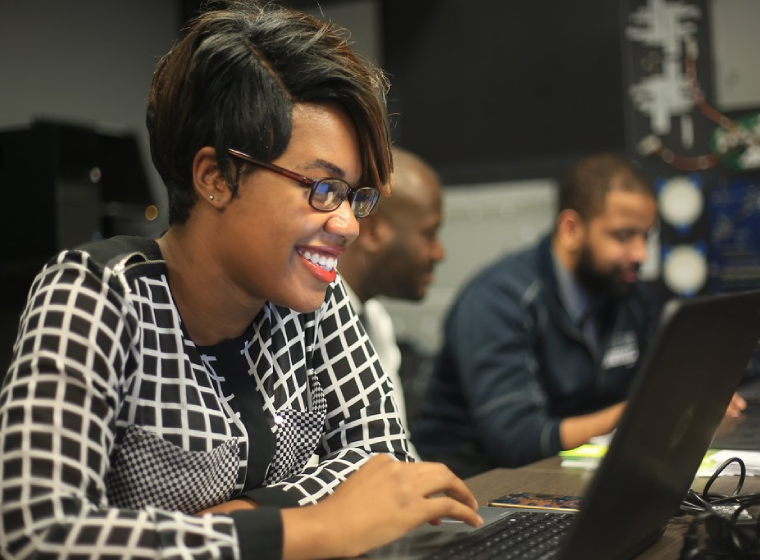 Donate Now
Your support makes a powerful difference in our ability to build a technology talent training solution that creates greater access and equity.