Tech Powered by Moms: Otelia Hudson
With five sisters and two brothers, Otelia Hudson comes from a big, tight-knit family. She has always looked up to her two older sisters, both engineers, and she takes pride in setting a good example for her grown son, now twenty years old. She earned her bachelor's Degree in business with a concentration in information systems, and for thirteen years she worked in project management. When she found herself on the job market after a recent contract ended, employers in DC kept telling her she wasn't technical enough. "Even though I had a tech background, my experience was mostly management and didn't have the hands-on experience."
A friend had graduated from Per Scholas in New York, and he recommended that Otelia apply in the National Capital Region. She was relieved when she was accepted to the IT Security course. "It felt good to wake up every day and have a purpose," she recalls. The course was tough and sometimes frustrating, but the Per Scholas staff in NCR was encouraging and understanding. She graduated and earned two industry-recognized certifications.
"Since graduation, life has been really good!" Otelia reports. She got a job as a pilot director for a telecommunications company. "I've got a portfolio of physical and cybersecurity projects. I'm still on the management side, but now I understand what the engineers are doing." Her son has also seen the benefit of Per Scholas. He is interested in Cybersecurity, and Otelia is encouraging him to apply, especially since so many Per Scholas students are his age.
Across the National Capital Region, moms like Otelia are setting great examples for their kids. Thanks to your donation, Per Scholas will be there for them as they take the next steps in their careers.
← Back to the campaign | Learn more about Albert Cream-Wright →
Sign up for our Monthly Impact Report
More News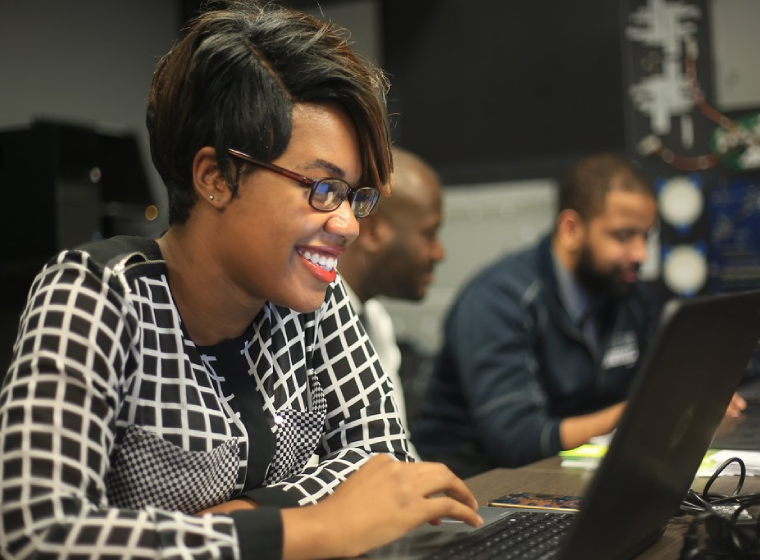 Donate Now
Your support makes a powerful difference in our ability to build a technology talent training solution that creates greater access and equity.