Top 100 Highest-Impact Nonprofits in America
Per Scholas has been named one of America's top-performing nonprofit organizations on a newly launched giving platform, the S&I 100 Index.
There are over 1 million nonprofits across America, but it is challenging to know which organizations have a high impact and the potential to reach the most people in need. The Social Impact 100 (S&I 100) is the first-ever broad index of U.S. nonprofits that have evidence of results and the potential to grow. The Index helps these nonprofits find the capital they need to reach more people and empowers donors to make a bigger difference.
And Per Scholas is one of the 100 featured organizations on the index!
Covering 100 high-impact nonprofits and nearly 16,000 local affiliates that are implementing their solutions, the Index features nonprofits like ours that address the country's most pressing issues in education, health, youth, and poverty. Each of the 100 organizations has been rigorously screened for proof of impact and is only included in the Index if it has the ability to serve more people in need.
When donors use the S&I100, they can search for top-performing nonprofits in the issue areas and locations they care about and give directly to the organizations in a few quick and easy steps, making it easier for nonprofits like us to raise funds to grow our work. And we are most certainly growing. Per Scholas is serving more people in a year than ever in its history, over 500 individuals. We successfully launched an operation in Columbus, OH Fall of 2012, and are expected to launch a third operation in Cincinnati and a fourth city within the next two years. Soon we will be serving nearly 1,000 individuals per year with our proven model that measurably improves the lives of our students, the businesses they work in, and our cities' economic competitiveness.
We are proud to be selected as a featured organization on the S&I 100. See for yourself and then share the good news with others who are looking to give with impact.
Sign up for our Monthly Impact Report
More News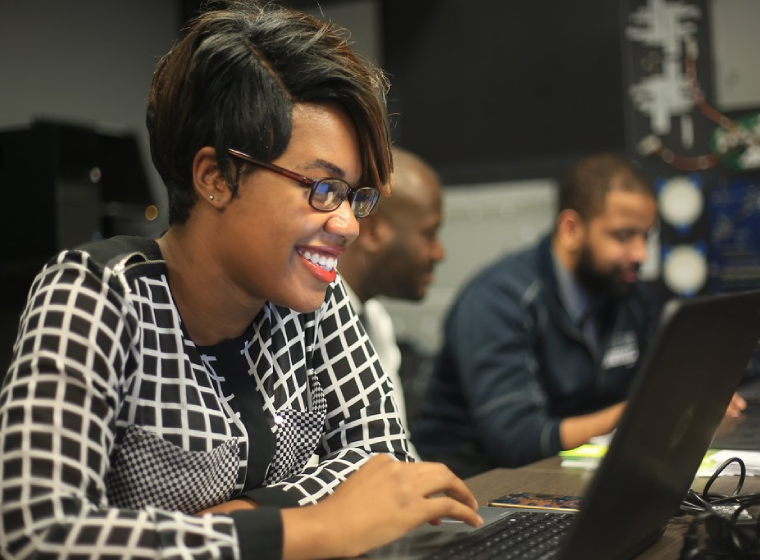 Donate Now
Your support makes a powerful difference in our ability to build a technology talent training solution that creates greater access and equity.