2nd Annual Toss for Techs Fundraiser Announced
The 2nd Annual Toss for Techs Fundraiser kicks off this April! Buy your ticket here to get yourself on a tournament team! To get involved or to learn more about how to be a sponsor, please reach out to Paul Cashen at [email protected]
---
WHEN: Tuesday April 25, 5:00 – 8:00PM
WHERE: CityLink Center – 800 Bank Street, Cincinnati, OH 45214
WHAT:
Competitive corn hole tournament, officiated by Frank Geers, American Cornhole Organization

Food, drinks, and fun for all non-competitors and competitors alike

Celebrate with business leaders from the tech industry

Meet extraordinary Per Scholas students & graduates

Invest in the future of the Cincinnati tech economy

Sponsors have a bigger impact because your donation goes directly to fund careers in tech
Buy your tickets here!
Sponsorship Levels
Last year, 15 teams from the Cincinnati community rallied together for an intense cornhole tournament, headed by the American Cornhole Organization. Teams representing Cincinnati's tech and business sector, as well as Per Scholas employer partners and alumni battled it out in hopes of being crowned the winner of the first ever Toss for Techs tournament. E.W. Scripss Company ultimately were crowned the winners after going head to head with CityLink in the finals.
With a whirlwind of a tourney bringing the community together, attendees were treated to an endearing speech by Per Scholas alum Aaron Mingo, who shared his story of working as a server in a restaurant for 12 years before finding Per Scholas. The audience became entranced with Aaron's commitment to seek better opportunities, and exploded with applause knowing that he's able to better support his family with his new career in technology.
By nights end, Per Scholas was able to raise more than $12,000 to support more students like Aaron and help them launch careers in technology.
Sign up for our Monthly Impact Report
More News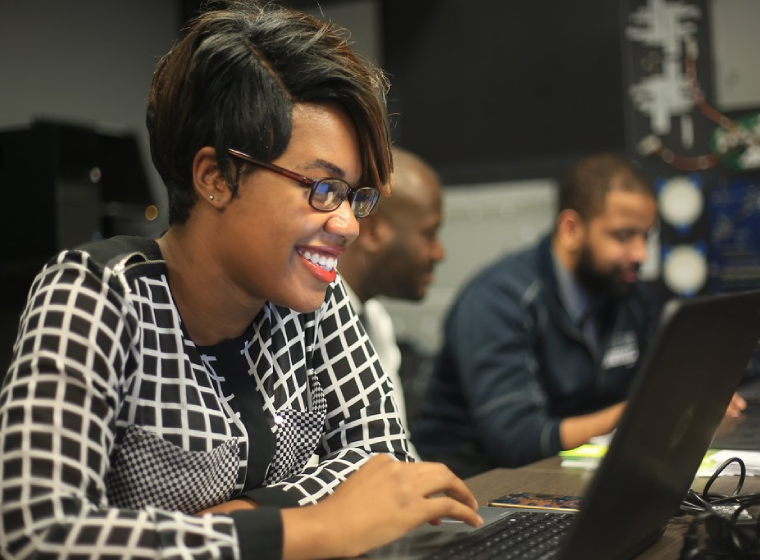 Donate Now
Your support makes a powerful difference in our ability to build a technology talent training solution that creates greater access and equity.