VP of Business Development Damien Howard Wins Leadership Award from NYCETC
Damien Howard, Per Scholas Vice President of Business Development, has been recognized for his leadership by the New York City Employment and Training Coalition. Damien will receive the Bonnie Potter Workforce Staff award at the 2015 NYCETC Opportunity Awards on November 17.
"I am truly humbled by this award. I have been fortunate enough to work with super talented individuals and mentors over the years. I truly believe that I am accepting this award on their behalf. Without their dedication to our mission and the passion that they bring to the table each day this would not have been possible," says Damien, who has been with Per Scholas for over 13 years.
As the Vice President of Business Development, Damien oversees the teams that work with our corporate partners to place our graduates in IT jobs, engage through multi-touch volunteering opportunities, and build strategic partnerships to strengthen our curriculum and reach in New York City. Under his leadership, his team of five has placed grads in 438 jobs and worked with 227 corporate volunteer partners in 2014 alone — a 72% increase in corporate engagement in two years.
Per Scholas Executive Director of Social Ventures & Innovation Angie Kamath shared, "Per Scholas is so honored to have Damien Howard recognized. Damien leads by example and all of us, especially his direct team is thrilled to have his hard work and leadership celebrated by the community."
From all of us at Per Scholas, congratulations, Damien!
Sign up for our Monthly Impact Report
More News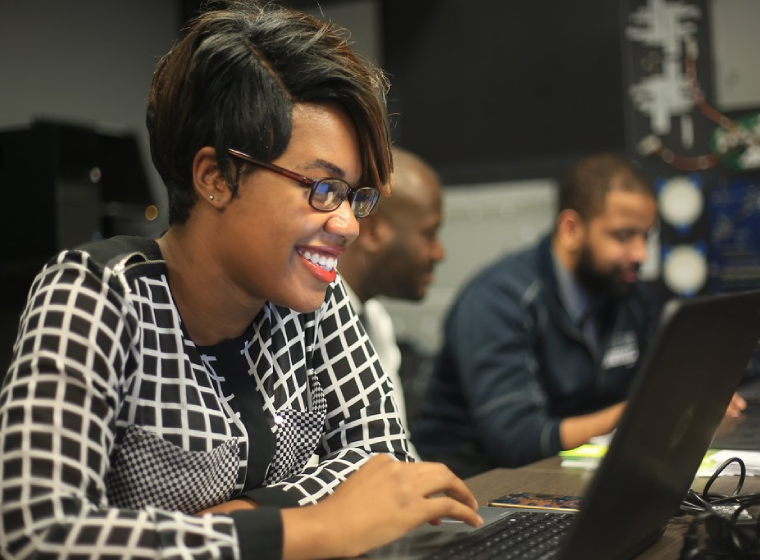 Donate Now
Your support makes a powerful difference in our ability to build a technology talent training solution that creates greater access and equity.